Worcester Social Security Disability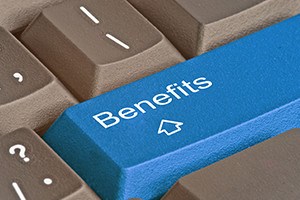 Worcester Social Security Disability Lawyers
If you are living with a condition that will not allow you to work, you have the right to seek Social Security Disability (SSD) benefits. In order to qualify, your condition must be expected to last for at least 12 consecutive months or ultimately result in your death. A compelling case needs to be made in order to obtain benefits, and the assistance of an experienced Social Security Disability lawyer can help to ensure a positive outcome.
At the law firm of Pulgini & Norton, LLP, we provide comprehensive legal services to clients in Worcester and the surrounding area who need help securing SSD benefits. With more than 40 years of combined experience practicing law in Massachusetts, our attorneys possess the skill and the commitment to properly handle your case.
For more information about SSD claims, please visit our Frequently Asked Questions page.
Guiding You Through a Complex Process
The process for obtaining benefits can quickly become overwhelming for people who are not familiar with it. When you hire our firm, we will provide a complete review of your situation and fully explain your rights and legal options. In every case, our only goal is to see that you receive the benefits you are entitled to under the law.
Whether you need help completing your initial application or your request for benefits has been denied, our Worcester Social Security Disability lawyers can help you with any aspect of your Social Security Disability claim. We know the law surrounding these matters, and we know how to protect your rights. If you have found the bureaucracy too frustrating to navigate, we are ready to help.
Contact Our Experienced Massachusetts SSD Claims Attorneys
If you have questions about applying for SSD benefits or your initial application has been denied, contact us to schedule an appointment for an initial consultation with a lawyer. You can reach us via e-mail or call one of our five offices in New Bedford, Andover, Braintree, Hyde Park or downtown Boston, Massachusetts, toll free at 781-843-2200.