Social Security Disability Process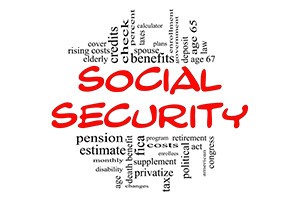 The Social Security Disability Process
The federal Social Security Disability (SSD) insurance program is designed to provide financial stability for injured individuals whose recovery or disability will keep them from returning to work for at least up to one year. While applying for SSD benefits may seem simple at first, the process requires applicants to meet strict requirements and follow complex procedures. For this reason, it is important to consult with an attorney who has experience handling the SSD process.
If your injury or illness will prevent you from returning to work for some time or you have been denied SSD benefits, contact Pulgini & Norton, LLP. Our Boston attorneys have more than 40 years of experience handling SSDI claims and appeals.
About Social Security Disability
If you wish to apply for SSD benefits, you must first complete an application at the local Social Security Administration (SSA) office. In your application, you will be required to submit documentation of your injury, including relevant medical records or doctor's reports.
Nearly 90 percent of first-time SSD applicants are denied benefits. If your claim is denied, you have 60 days to file a Request for Reconsideration with the regional SSA office. Our lawyers can help you gather additional information and complete necessary paperwork on time and according to statutory requirements. Much of the process is now handled online, and we have the resources and technical knowledge to help you present the best possible case.
If the SSA denies your Request for Reconsideration, you have the option to request a hearing before an Administrative Law Judge and a panel of medical and vocational experts. They will ask you direct questions about your application and your condition. The judge will then make a final determination regarding your eligibility for SSD benefits.
An administrative hearing is your one chance to explain in person your reason for seeking SSD benefits. Our lawyers will go over what questions you can anticipate from both the judge and the panel of experts ahead of time so you know what to expect. We will then attend the hearing with you as your legal representative. Throughout the entire process, we advocate on your behalf.
For more information about the Social Security Disability process, contact us via e-mail or by calling one of our offices in Downtown Boston, Hyde Park or Braintree, Massachusetts. You can also visit our Social Security FAQ page to learn more.