Qualifying Physical Disabilities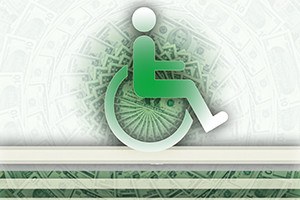 Massachusetts Attorneys Handling Social Security Disability Claims
Physical limitations such as a loss of limb or paralysis are fairly obvious disabilities that impact one's ability to perform certain work-related tasks. Social Security Disability (SSD) benefits are designed to provide financial assistance to those whose physical impairments after a serious accident prevent them from returning to work or from seeking alternative employment.
For more than 40 years, the law firm of Pulgini & Norton, LLP, has represented people throughout the Greater Boston area and elsewhere in Massachusetts seeking SSD benefits. We understand the complex laws and technical aspects governing SSD, and we use our in-depth knowledge and experience to help clients navigate the entire process.
Contact us to learn more about how we can help you pursue SSD benefits. Schedule an initial consultation today by calling our office at 781-843-2200 or toll free at 781-843-2200.
Qualifying Physical Disabilities Under Social Security Disability
Aside from more permanent injuries such as paralysis or amputation, SSD benefits cover physical disabilities such as:
Back injuries
Brain injuries
Cancer
Diabetes
Digestive disorders
Fibromyalgia
Heart disease
Head or neck injuries
Herniated disks
Kidney diseases
Multiple sclerosis
Neurological disorders
Rheumatoid arthritis
Spinal cord injuries
Other debilitating injuries or illnesses
We work with your doctor, as well as independent medical professionals if necessary, to demonstrate the full extent your functional capacity. We ask simple questions such as: How long can you stand? Can you sit for more than an hour? What tasks do you find difficult to do? We understand what specific language and other technical aspects the Social Security Administration is looking for, and we use our knowledge to help clients present the best case possible.
Contact Pulgini & Norton to Learn More Information
If a physical disability prevents you from working, contact our firm via e-mail to learn more about your options for pursuing Social Security Disability. Schedule an appointment with one of our Massachusetts lawyers by calling our Downtown Boston, Hyde Park or Braintree office locations toll free at 781-843-2200.