Why Hire a Disability Attorney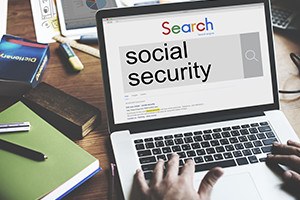 Social Security Disability Benefits in Massachusetts
If you have sustained a debilitating injury or illness that will prevent you from returning to work for some time, you have the right to pursue financial assistance through the Social Security Disability (SSD) insurance program. You may question the overall impact an attorney will have on the outcome of your case. However, should your claim be denied — and nearly 90 percent of all first-time applications are — a skilled lawyer can walk you through the appeals process and help you effectively demonstrate your right to receive benefits.
At the law firm of Pulgini & Norton, LLP, our Boston attorneys have helped individuals throughout the Greater Boston area and elsewhere in Massachusetts recover SSD benefits for more than 40 years. We can answer your questions about SSD, guide you through the process and help you make an appeal if your original claim for benefits is denied.
If you need assistance appealing a denied SSD claim or wish to learn more about your right to pursue SSD benefits, contact us to schedule an appointment.
Answering Your Questions and Helping You Receive Benefits
If you have never experienced the legal system before, a Social Security official or administrative judge will not walk you through the process. Our lawyers will. We can help you:
Gather all necessary documentation, including medical records, doctors' summaries, independent vocational examination reports and other paperwork
Request a reconsideration or administrative hearing to appeal a denied claim
Anticipate possible questions the judge or panel of medical and vocational experts will ask you at your hearing
Articulate the details of your treatment and the effect of your disability on your day-to-day life in terms the judge and vocational panel will understand
Our lawyers seek to help you present the best possible case to the Social Security Administration. We offer a free consultation to any prospective client wishing to learn more about Social Security Disability Insurance.
Contact Pulgini & Norton to Learn More Information
If your injury or disability prevents you from working, contact us via e-mail to learn more about your options for pursuing Social Security Disability. Schedule an appointment by calling our Downtown Boston, Hyde Park or Braintree, Massachusetts, office locations toll free at 781-843-2200.