Lawrence Social Security Disability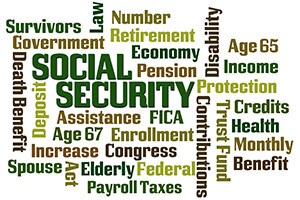 Handling Complex Disability Claims for Lawrence, Massachusetts Clients
When the economy is down, finding any kind of steady work can be extremely difficult. For people who live with a serious physical or emotional impairment, it is almost impossible. When such an impairment keeps you out of the workforce, your only option may be to apply for Social Security Disability (SSD) benefits.
SSD benefits are not approved automatically. In fact, nearly 90 percent of all initial applications are denied by the Social Security Administration (SSA). If you have applied for benefits and been denied, you should discuss your case with a law firm that has experience with these matters and can help you secure the benefits you deserve.
Get more information about SSD claims by visiting our Frequently Asked Questions page.
Qualifying for SSD Benefits
In order to be approved for SSD benefits, you must have a qualifying physical disability or mental disorder that is expected to impact your ability to work for at least a year or be diagnosed with a qualifying condition that is considered fatal. Our attorneys provide a thorough review of your situation and give you honest feedback with regard to the viability of your claim.
We can help you with any aspect of your SSD claim, including the following:
Assembling medical records and other documentation needed to request benefits
Filing the initial claim with the SSA
Requesting a reconsideration if the initial request is denied
Representing clients in the appeals process if required
Contact Our Dedicated Massachusetts SSD Claims Lawyers
If you have questions about applying for SSD benefits or your initial application has been denied, contact us to schedule an appointment for an initial consultation with one of our Lawrence Social Security Disability attorneys. You can reach us via e-mail or call one of our five offices in New Bedford, Andover, Braintree, Hyde Park or downtown Boston, Massachusetts, at 781-843-2200 or toll free at 781-843-2200.