Appeals to the Zoning Board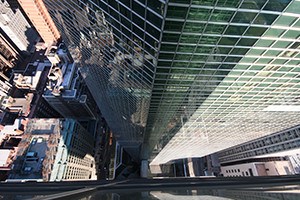 Real Estate Lawyers Advising Residents of Boston
Zoning can have a big impact on how you use your property and how a city develops, including a neighborhood's housing density, public transportation, and bicycle paths. Under Section 12 of Chapter 40A of the Massachusetts General Law, municipalities must enact ordinances or bylaws that provide for zoning boards of appeals. The appeals board is required to adopt rules that are consistent with the zoning ordinance in order to conduct business, and it may appoint a zoning administrator. The rules will have to include the powers and duties that the board is delegating to that person. At Pulgini & Norton, our real estate attorneys can assist people in the Boston area who are pursuing an appeal to a zoning board.
Appealing a Decision to the Zoning Board
Zoning regulates the use, dimensional boundaries, and height of buildings and land that are privately owned. Different cities follow their own rules regarding zoning and appeals to the zoning board. However, in general, if a project does not fit the requirements as to dimension or use, the Zoning Board can grant relief from a strict adherence to the Zoning Code. The relief is only granted after a public hearing and a finding that the project conforms to the neighborhood's legal zoning.
For new buildings or when remodeling involves structural changes, building officials look at building plans to determine their compliance with zoning. A Massachusetts municipality's planning agency will also look over applications and submit written recommendations. In some cases, people whose property abuts yours and community groups will also provide input.
There are time limits within which to appeal an order or decision. In Boston, for example, appeals must be taken within 30 days from the date of an order or decision being appealed. You will need to file with the city clerk a notice of appeal that specifies the basis for the appeal and file that with the officer or board whose decision you are appealing as well as the permit granting authority.
Subject to confirmation by the city council or another board, the mayor appoints the members of the board of appeals. While appointment is pending, the city council or board of selectmen can act as the board of appeals. The other members elect the chairman and clerk. Members can be removed for cause by the authority that appointed them once written charges are made and a public hearing is held.
The number of concurring votes needed to succeed in your appeal depends on the size of the zoning board that is hearing your appeal in your municipality. The hearing is open to the public. In Boston, the decision is made within 100 days after you file your appeal, application, or petition. A failure by the board to make a decision within that time or extended time when the extended time applies is considered a granting of your appeal, petition, or application.
Consult a Boston Attorney for a Land Use Matter
Representation by an experienced zoning attorney may be helpful for residents of Boston and the surrounding communities. The legal professionals at Pulgini & Norton are knowledgeable about land use issues that may arise in many different cities in Massachusetts, including Braintree, Newton, and Weymouth. Call us at 781-843-2200 or contact us via our online form for a consultation.