FAQs for Home Sellers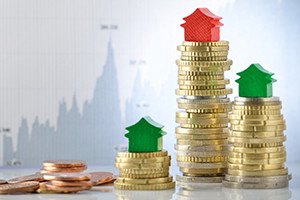 Boston Attorneys Skilled in Real Estate Matters
At Pulgini & Norton, our Boston real estate lawyers represent people who are trying to sell their homes, as well as other parties in property transactions. Below are some answers to commonly asked questions that people may raise when selling a home.
Do I need an attorney to sell my home?
In Massachusetts, attorneys are required during the closing of a residential real estate transaction. Often, attorneys are also involved in negotiating with the other party and preparing offers to purchase and purchase and sale agreements. Sometimes a seller's real estate agent will prepare the first draft of a purchase and sale agreement. Some people do not involve an attorney until after an offer is accepted. However, even an offer is a binding contract and may be enforced in court. It can be important to retain an attorney to help with negotiations and other early steps in the home selling process.
As a co-owner of a home, do I have the right to sell my home without the consent of my co-owners?
It depends on how you hold title to your property. If you hold title as tenants in common or joint tenants, each co-owner can sell his or her share of the home without joining the others, unless there is a contract to the contrary. However, if you hold title as tenants by the entirety (an option only available to married spouses), neither spouse can sell his or her interest in the property to anyone except the other during the course of the marriage, unless both sign off on it.
What is partition?
Partition is a legal proceeding governed by Chapter 241 that forces multiple owners to sell real estate and divide the proceeds among themselves. It is a tool used if a co-owner wants to sell, but the other co-owners do not agree, or the parties cannot agree on the terms of the sale. Only people who own a present undivided legal estate in land have a right to partition.
What disclosures do I need to make to a prospective buyer?
Sellers are required to provide honest answers to any questions about the home that are asked by buyers or real estate agents. Some real estate agents require home sellers to complete and sign a disclosure form, and sellers are required to complete the disclosure form truthfully. However, sellers are limited in the kinds of disclosures they must make voluntarily. When applicable, they must disclose that their homes are serviced by a private sewer. They must also disclose the possibility that lead paint is present if their homes were built before 1978.
What is a super lien?
Under the Massachusetts Condominium Act, a condominium trust can file a super lien that is prioritized over the first mortgage on a condominium unit for up to six months of arrearages of condominium fees, as well as attorneys' fees and collection costs. In some cases, a mortgage lender will pay this fee and other charges, but these are then charged back to the borrower. A super lien can affect your ability to sell your home if your lender does not pay it off. Following MGL ch. 183A section 6(d), the condominium's trustees will sign a certificate that verifies any outstanding fees they assessed against a unit. In most cases, lenders and closing attorneys require a clean 6(d) certificate for the closing to move forward.
What happens if a buyer does not sell his home before buying my home?
Often, certain contingencies are included in a buyer's offer to purchase. One contingency that may be included is the contingency that the buyer sell his or her home before buying yours. The buyer may ask for a certain period of time within which to sell the home or condition performance of the offer on the sale of the home. As a seller, you can request a kick-out clause, which will allow you to continue listing the house for sale. If the buyer sells his or her home in the specified period, the closing can move forward. However, if the buyer does not sell the home, you are not harmed because you were able to continue showing the home.
Discuss Your Real Estate Needs with a Boston Lawyer
Our experienced Boston real estate attorneys can assist with all aspects of a property transaction and can answer your questions if you are a home seller. We represent sellers and other parties in Weymouth, Hyde Park, Newton, and other Massachusetts cities. Contact us at 781-843-2200 or through our online form for a free consultation with a property transaction attorney.