Psychologically Impacted Property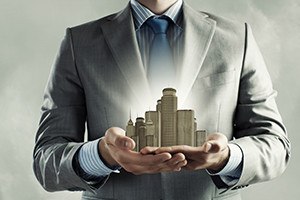 Legal Representation for Boston Residents in Real Estate Matters
Many people do not want to buy property that has been the site of a suicide or homicide, or that has been rumored to have a poltergeist. When something terrible happens on a property and sellers disclose this information, it can make it harder to sell the property. Some homebuyers assume that the seller owes them a duty to disclose such information, and they may be shocked to learn of such information after the closing from a neighbor or another source. However, there is no affirmative duty on the seller to disclose this information. At Pulgini & Norton, our real estate attorneys can help buyers in the Boston area find out the facts surrounding a house that interests them, and we can advise sellers on their obligations.
Psychologically Impacted Property in Massachusetts
The general rule in Massachusetts related to disclosing property defects is caveat emptor ("buyer beware"). If a property is sold with a defect that the seller or broker is not required to disclose, that is the buyer's problem, not the seller's. Many states do require a significant number of disclosures related to the features and conditions of a property. However, Massachusetts has only limited disclosures. The law requires sellers to affirmatively disclose the existence of lead paint as well as the presence of a septic system.
Under Chapter 93, Section 114 of the Massachusetts General Laws, a property is considered psychologically impacted if somebody lived there who is suspected to be infected with HIV or AIDS, or another disease that reasonable medical evidence suggests cannot be transmitted through the occupying of a house. The property may also be psychologically impacted if it is the site of a felony, homicide, or suicide. It may also be psychologically impacted if it is the site of an alleged supernatural phenomenon or parapsychological phenomenon.
The fact or suspicion that a piece of real property is psychologically impacted is not considered a material fact that must be disclosed in a sale of real estate. By law, you cannot sue a seller, landlord, broker, or salesman for failing to disclose that real property is or was psychologically impacted.
However, you can bring a civil action if there has been a misrepresentation during the real estate transaction. No seller, broker, salesman, or landlord is permitted to misrepresent facts or make false statements to a prospective buyer. For example, if you directly ask whether there have been any rumors of ghosts on the property or whether any suicides or murders took place on the property, the seller is required to disclose to you information about which he or she is aware, if you relied on the statement in choosing to buy the property.
If you never asked a direct question about something that mattered to you, such as living in a house where no murders or suicides have taken place, you cannot sue the seller for failing to tell you. In that case, the problem with the property, to the extent there is a problem from your perspective, remains your problem.
Contact a Property Transactions Lawyer in Boston
At Pulgini & Norton, our property transactions attorneys understand how important a home purchase or sale is to Boston residents. Among other things, we can help buyers and sellers in a transaction involving psychologically impacted property. We also represent clients in other Massachusetts communities, such as Braintree, Waltham, and Weymouth. Call us at 781-843-2200 or contact us via our online form for a consultation.