Tenancy by the Entirety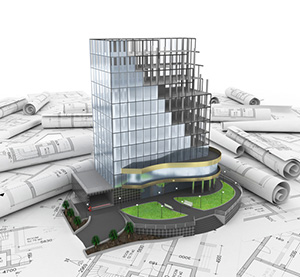 Boston Lawyers Knowledgeable in Real Estate Matters
When you buy a home with others, you will have to decide how to take title. While an individual purchasing a home takes title individually, there are three main choices for married couples or friends buying a home: joint tenants, tenancy in common, and tenancy by the entirety. The appropriate form depends on your particular situation, and whether you hope to pass along your interest through a will or estate plan. There are advantages and disadvantages to each of these arrangements. At Pulgini & Norton, our experienced real estate attorneys can advise Boston residents on whether taking title in a tenancy by the entirety is a sound decision.
Establishing a Tenancy by the Entirety
A tenancy by the entirety is a form of co-ownership that is available only if you and the other owner of the property are married. Generally, the document conveying the property expressly states that it is conveyed as a tenancy by the entirety, if that is the intended form of tenancy. When a conveyance is given to two unmarried people as tenants by the entirety, a joint tenancy and not a tenancy in common is created. If you and your spouse do not want to be tenants by the entirety when you buy a home, you should make sure you expressly state this in the title.
In a tenancy by the entirety, each of you has the right to occupy and use the property, and there is a right of survivorship. However, you cannot transfer your interest in the property without your spouse's agreement. As long as you remain married, neither of you has an interest that can be leased, mortgaged, or sold, and the property cannot be divided or partitioned. Each of you maintains an undivided interest in the whole property, and you have the right to sole ownership if your spouse passes away. If you divorce, the tenancy by the entirety automatically turns into a tenancy in common. Each tenant in common will own half the property.
Under Massachusetts law, a non-debtor spouse is protected when holding property in a tenancy by the entirety. A creditor can place a lien on the debtor's interest, but the non-debtor is protected from execution against the property during his or her life, as long as it is the non-debtor's principal residence. However, both spouses are considered jointly and severally liable for any debts that are incurred to obtain necessities for either spouse or a family member.
If the debtor spouse files for bankruptcy alone, and the non-debtor spouse is not liable for any debts, a property owned through a tenancy by the entirety cannot be sold to pay off creditors. There is also a right of survivorship, such that if the debtor passes away first, the non-debtor spouse can take the whole property free from a creditor's lien.
Consult a Boston Attorney for Advice on a Property Transaction
How you take title to property is a crucial consideration for co-owners, and your choice can affect you for years to come. Married couples should understand the benefits and disadvantages of a tenancy by the entirety before making a choice. The lawyers at Pulgini & Norton can provide guidance on home purchases and sales to individuals throughout the Boston region. We can assist people in Newton, Andover, Weymouth, and other Massachusetts cities. Call us at 781-843-2200 or contact us via our online form for a free consultation.