Notice of Cancellation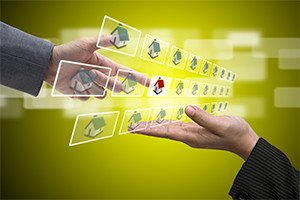 Real Estate Attorneys Advising Boston Residents
When you sign a real estate contract, either an offer to purchase or a purchase and sale agreement, you are bound by its terms and need to be prepared for certain consequences if you break the contract. Different consequences may occur depending on whether you are the buyer or the seller. It is more common for a buyer to want to cancel a contract than a seller. However, in Massachusetts, people purchasing a timeshare, a form of real estate, are legally protected in a different way from other real estate purchasers. As a timeshare buyer, you can provide a prompt notice of cancellation in order to cancel the contract under certain circumstances. At Pulgini & Norton, our Boston real estate lawyers can advise you on cancelling a contract or providing a notice of cancellation for a timeshare.
Providing a Notice of Cancellation
In Massachusetts, an offer to purchase is a binding, enforceable contract to sell real estate. With a form contract, a buyer can sue for specific performance if a seller tries to terminate the contract or otherwise breaches it. It is generally wise to retain an attorney who can include contingencies that may be pertinent in the offer to purchase. That way, for example, if a buyer discovers that there are conditions that cannot be repaired during an inspection, he or she can cancel the contract in a timely fashion, and litigation, which is expensive and time-consuming, can be avoided. Similarly, a mortgage contingency is standard. However, timeshare contracts are a type of real estate contract that allows for cancellation by providing a notice.
A timeshare estate is the right to occupy a unit or any of a number of units during five or more separated time periods over a five-year period. It can include extension or renewal options, as well as a freehold estate or an estate for years in a timeshare property. Each timeshare estate is a separate estate in real property, even though the property is considered one real estate parcel for purposes of real estate taxes, assessments, and water rates. Generally, a managing entity receives and pays any notices of assessments and bills, and it provides notice of these to owners.
Under M.G.L. ch. 183B, § 38, a Massachusetts timeshare developer is supposed to provide a prospective buyer with a copy of the public offering statement before transferring a timeshare interest, but in no case later than the date of the sales contract. The public offering statement should provide the developer's contact information, a description of the property, the budget, and information about your right to cancel the contract.
You are entitled to cancel a timeshare contract within three business days of receiving the public offering statement. The exception is when you receive the public offering statement more than three days before the date you sign the contract. The notice of cancellation you send will be effective from the postmark date. You can cancel by either delivering written notice by hand to the seller, mailing notice by registered mail with a return receipt, sending a telegram, or using a courier service with guaranteed next day delivery.
Once the contract is cancelled, the seller must refund the payments. The timing of the refund depends on whether you paid by check or credit card, and whether the check has been deposited or not.
Consult a Boston Lawyer for a Real Estate Matter
At Pulgini & Norton, our experienced Boston real estate attorneys understand how to draft an appropriate real estate contract, and how to serve a notice of cancellation in the context of timeshares. Our property transactions lawyers also advise and represent people in Somerville, Quincy, Braintree, and other cities in Massachusetts. Call us at 781-843-2200 or contact us via our online form for a free consultation.