Obtaining Permits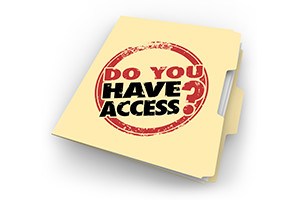 Skilled Zoning Lawyers Helping Boston Residents
A property owner sometimes needs permission from the local government to make certain types of changes to his or her property. To obtain a permit, a property owner will need to present his or her application and proposed change to the local zoning board. With over 40 years of combined experience, the real estate lawyers at Pulgini & Norton can assist you in obtaining a permit. A Boston zoning attorney can identify and help you resolve land use and zoning issues to avoid setbacks in your plans.
Zoning and Permitted Uses
Land use is regulated by federal, state, and local governments. While federal and state laws can affect how property is developed and for what purposes, local or municipal regulations generally have a more direct impact on how land is used in a particular area. These uses are codified in zoning ordinances.
A zoning ordinance is a written regulation that specifies the permitted use for property in a particular geographic area. A municipality or local government typically will divide land into regions and zone these regions for specific uses. An area may be exclusively zoned for industrial, commercial, agricultural, or residential use, or it may be zoned for mixed use. In addition to zoning an area, ordinances can also regulate the height of structures, lot size, and placement within those zones.
Property owners have the right to use and develop their property in any way that is permitted in the zone. If a property owner wants to change or develop property in a manner that does not fall directly under a permitted use, the owner will need to obtain a permit.
Obtaining Permits
A zoning code includes a section for special or nonconforming uses. These uses fall just outside the intended uses for a particular zone. A property owner will need to apply for and obtain a permit if he or she wishes to use the property in a way that falls under a special use for that zone. For instance, a Boston property owner could get a conditional use permit from the zoning board if he or she wants to build an open space recreational area, such as a football field, in a residential zone. A property owner can also seek a permit if the area in which the property is located is rezoned. For example, an owner may have bought property in a commercial zone to run a small business. If the zoning was later changed to exclusively residential, the property owner could apply for a permit to continue to operate the business. The permit may place some restrictions on how the business operates, such as by limiting its hours of operation. A property owner will need to obtain a variance instead of a permit if the proposed use neither complies with nor falls under a special use of the ordinance.
To obtain a permit, a property owner will have to apply to the local zoning board. The process typically involves a public hearing and a review of the proposed use to see if and how it conforms with the overall permitted uses in the area. A proposed use may be subject to review by a plans examiner or by other departments within the local government. If a proposed use is rejected, a property owner can appeal the decision. Our attorneys can assist you in the application process and represent you before the local zoning board.
Discuss Your Zoning Options with a Boston Real Estate Attorney
At Pulgini & Norton, our land use attorneys can advise you in zoning issues, including how to obtain permits. If you want to make a change to your property, we can discuss whether the change requires a permit or variance from the local zoning board. If the use requires zoning board approval, we can prepare and present your proposed use to the board. Our real estate lawyers serve Boston residents as well as people in Braintree, Weymouth, and New Bedford, among other communities in Massachusetts. Call us today at 781-843-2200 for a consultation, or contact us online.