Common Interest Developments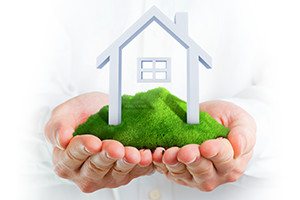 Experienced Real Estate Attorneys Serving the Boston Area
Common interest developments (CIDs) are a type of development with common areas with shared rights as well as housing units or areas that are exclusively owned by an individual owner. CIDs are typically managed by an association's board of directors. A CID consists of housing units and can be a condominium, a timeshare, a golfing community, high rises, artists' lofts, or a retirement community. Often, a CID is formed so that the owners of various units can enjoy certain amenities related to the common area that are too expensive for each unit owner to buy individually, such as a pool or clubhouse. At Pulgini & Norton, our Boston real estate lawyers can help you create a common interest development or advise you on transactions in connection with the sale or purchase of units in a common interest development.
Common Interest Developments
In a CID, individual property rights are subordinated to collective decision-making and restrictions. Use restrictions are a big part of a CID. Each owner in a CID must give up a certain amount of freedom in favor of the decisions made by the majority of unit owners. Condominiums are the preferred form of CID in Massachusetts. They are created under and governed by the Massachusetts Condominium Act. However, some common interest developments are planned developments, arranged using a homeowners' association that owns the amenities. Generally, homeowners will pay a fee to the association so that it can maintain the common areas. However, CIDs not created under the Massachusetts Condominium Act are not regulated by any Act.
In order for the homeowners' association to maintain order in the CID, a developer must put it in the form of a trust, nonprofit, or other umbrella organization, with each homeowner named as a beneficiary of the trust. If a trust is created, the developer serves as the sole trustee until all of the homes are sold, at which point a certain number of homeowners may be named the trustees. Nonprofit corporation statutes would apply to an incorporated common interest development.
Generally, the developer creates a Declaration of Covenants, Conditions and Restrictions and records it before selling a house or unit. Restrictive covenants may include limitations on lot size and type, prohibitions on excavation or fill that changes the topography of a lot, height restrictions, and other construction restrictions.
There are some downsides to not creating a CID under the Massachusetts Condominium Act. Since the Trust is not governed by Chapter 183A, the lien priority provisions of Chapter 183A do not apply. Under the Massachusetts Condominium Act, condominium associations are able to file a "super lien" against a unit owner who does not pay monthly condominium fees. Six months of nonpayment have priority even over the first mortgage against the unit. This super-lien provision allows the condominium power in collecting arrearages because lenders often pay so that their mortgage is not affected.
Consult a Knowledgeable Real Estate Lawyer in Boston or Beyond
Our Boston real estate attorneys can help you understand the requirements of buying, selling, or developing a common interest development. Our firm advises and represents buyers, sellers, associations, and lenders in Malden, Medford, and Lowell, among other Massachusetts communities. Contact us at 781-843-2200 or through our online form to schedule a free consultation with a condominium attorney.