Mortgage Pre-Approval Letters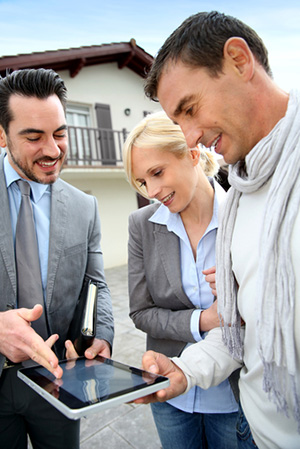 Boston Lawyers Knowledgeable in Real Estate Matters
According to the Federal Reserve's definition, a mortgage pre-approval provides a written commitment from the lender after analyzing a borrower's ability to repay the loan. Among other things, lenders may look at income, employment, and financial resources to determine whether to send a mortgage pre-approval letter. Many people are confused about the difference between a mortgage pre-approval and a mortgage pre-qualification. Boston residents who are uncertain about this process can consult the real estate attorneys at Pulgini & Norton for guidance.
Obtaining a Mortgage Pre-Approval Letter
Mortgage pre-approval letters entail a more formal process than mortgage pre-qualification letters do, and if issued, the pre-approval means that a buyer is closer to receiving a mortgage loan commitment from a lender. They also show that the buyer has researched his or her ability to purchase a home. In most cases, getting a pre-approval letter is more difficult than getting a pre-qualification letter.
The process of pre-approval may also expose any problems with how you are thinking about your purchase. For example, there may be mistakes on your credit report that need to be fixed before a bank will issue a pre-approval. Or, in another example, banks may like to see that you have the ability to save over the long term, and simply putting a monetary gift from your grandparents in your bank account will not show them this.
A pre-approval letter means you are considered a stronger buyer, and there is a little less ambiguity about whether you will be able to buy a home. Sellers typically want to be sure that prospective buyers have the capacity to buy the home. This means that, as a buyer, you can use the pre-approval to negotiate a better deal to buy the house.
To get a pre-approval, you usually need to supply the lender with a completed application and information about your income and financial resources. In contrast, a mortgage pre-qualification is just a determination of whether it is likely an applicant will qualify for a loan, and how much such a loan would be likely to be for. In many cases, reputable real estate agents require buyers to have a pre-approval letter when representing a seller.
However, neither the pre-approval nor the pre-qualification letter is a guarantee that you will get the loan you want. Lenders typically look more closely before actually issuing the loan. Among other things, they will review property appraisals and verify your information. If the buyer loses a job before closing or has made misrepresentations on the mortgage application, or the property does not have the value claimed, a buyer may not get the financing for which he or she was approved.
Generally, you can get mortgage pre-approval contingent on your selection of an appropriate property, creditworthiness prior to closing (including a check of your credit report, tax returns, and bank statements, and a verification of these), and the completion of certain conditions, such as a home inspection or acceptable title insurance. However, not all pre-approvals carry the same weight. If you get a pre-approval from a lender with a bad reputation or who is not known locally, these may be red flags for a reputable real estate agent or seller.
Enlist an Attorney for a Property Transaction in the Boston Area
A good mortgage pre-approval letter from a reputable lender can be an excellent bargaining chip. The Boston lawyers at Pulgini & Norton can offer sound advice on home purchases and all of the nuanced issues that they entail. We also represent individuals in Cambridge, Somerville, Weymouth, and other cities in Massachusetts. Call us at 781-843-2200 or contact us via our online form for a free consultation.