The Registry of Deeds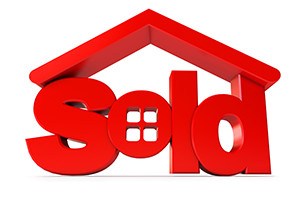 Boston Lawyers Experienced in Real Estate Matters
Massachusetts has 21 registry districts, and each of these has an elected Register of Deeds. All of the documents associated with the ownership of real estate within a particular district are supposed to be recorded at the Registry of Deeds, which is a public office. For example, documents related to Boston property are recorded at the Suffolk Registry of Deeds. The registry will assign the recorded document a "book and page number," and then it will be scanned into a computer system, after which it will be added to a searchable index that includes the parties' names and the property address. These documents are accessible to view either in the office or over the Internet from another location. The documents are also put on microfilm and paper record books. The original document usually goes back to the owner. At Pulgini & Norton, our Boston real estate attorneys can explain how the Registry of Deeds functions and address any concerns that you may have regarding the recording of ownership documents.
The Registry of Deeds
In residential property transactions, you need to make sure that a seller can convey to you good, clear, and marketable title. This is title that is transferred clear of defects, encumbrances, liens, and the possibility of litigation. Among the legal instruments to be found at the Registry of Deeds is a title document. Documents that are supposed to be recorded at the registry include deeds, liens, mortgages, plans, surveys, and other instruments related to land records.
Before you close on the purchase of a home, it is important for your attorney to conduct a comprehensive title examination. This examination entails a thorough search at the Registry of Deeds to determine whether there are any clouds or defects in the title. Your lender for a mortgage will also conduct a title examination, and generally you cannot obtain a mortgage from a lender unless the title is clear and marketable. The Registry of Deeds documents are searchable based on the property owner's first and last name and other identifiers. They are organized by book and page. Although you can potentially conduct your own title search, it is usually advisable to retain an experienced real estate attorney who is familiar with these types of searches.
The Massachusetts General Laws include a number of provisions about what is to be recorded at the pertinent Registry of Deeds. For example, under Section 17A, a registry cannot record an agreement for the purchase and sale of a property unless it is acknowledged by the parties agreeing to sell the property. The purchase and sale agreement will not have any effect against anyone other than the parties to it after 90 days from the date on which the deed should be delivered (or the date of an extension), unless there is a lawsuit commenced to enforce the agreement before the expiration of the period. Other rules apply to extensions.
Once a deal is concluded, and all of the relevant documents have been recorded, the buyer may assume that ownership of the real estate will be peaceful. However, in some cases, easements or other encumbrances are not recorded at the registry, and they can affect your use of the property down the road. For example, your neighbor may be of the opinion that he has an easement by prescription—an adverse interest to use your property based on using it continuously for many years. Even a comprehensive title examination may not have turned up this interest. Often, it is in a buyer's best interest to obtain title insurance (insurance independent of the lender's title insurance) to deal with this type of situation.
Seek Guidance from a Real Estate Attorney in Boston
At Pulgini & Norton, our Boston real estate lawyers can conduct a title examination at the Registry of Deeds and help make sure that all of the appropriate documents from your transaction are recorded there. Our firm also advises and represents people in Weymouth, New Bedford, Brookline, and other cities in Massachusetts. Call us at 781-843-2200 or contact us via our online form for a free consultation with a property transaction attorney.