Continuing Care Retirement Communities
Real Estate Lawyers Serving the Boston Area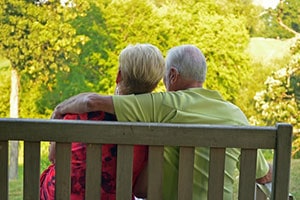 There are many options for retirees considering where to live out their golden years. One option is the continuing care retirement community (CCRC). These are senior housing communities that offer not only shelter but also personal services, health care services, and other amenities and lifestyle options. For many elderly people, a CCRC provides a pleasant alternative to living alone or living in a nursing facility. At Pulgini & Norton, our Boston real estate attorneys can provide advice for those interested in living at a CCRC or to the communities themselves.
Continuing Care Retirement Communities
Continuing care retirement communities often provide several different types of housing in a single location. Some retirees may have houses or townhouses and live almost entirely independently, while others may live in a condominium or in an assisted living arrangement.
Retirees' needs may change over the course of decades, so the residents of the CCRC may pick different styles of housing during their time within the community. There are also different amenities and services available, and sometimes these include housekeeping, meals, nursing, personal care, recreational activities, security, and maintenance of the outside areas. Often, there is somebody to respond to emergencies.
In Massachusetts, retirees must usually pay an entrance fee, a monthly room fee, and a fee for any health services that are provided, such as medical care or chiropractic care, to live in a continuing care retirement community. The monthly costs vary depending on the type of housing, whether it is rented or purchased, the types of services selected, and the health of the retiree, but they often number into the thousands of dollars. Sometimes a part of the entrance fee, which may be as substantial as the cost of a home, may be refunded, but this depends on the particular contract.
Generally, a CCRC has a contract with each of its residents. Sometimes the agreement lasts for the life of the resident, but the length of the agreement terms may vary. A life care or extended contract provides for unlimited medical care, nursing care, and assisted living without any additional fees being tacked onto it. A fee for service contract may provide various services, but you need to pay for each service separately at market rates. A modified contract provides a certain number of services for a specified duration, and when the contract expires, you can get other services but typically must pay additional fees.
If you select a long term or extended contract, you should do enough research to determine that it will be financially viable for many years. You do not want to pay for a lifetime of care only to have the community shut down in five or 10 years. In order to determine whether the place is stable, you will need to look at whether complaints have been filed against the community and check licensing and financial reports.
You should also make sure that you understand the terms of the contract into which you are entering and the nature of the different housing options. Visiting the site is as important as visiting a house that you hope to buy. You should also look into contingencies, such as whether there are situations in which a partial refund would be possible and what would happen in terms of costs if your spouse or you pass away while you are living there. Sometimes, you may be able to stay for a week or a few days at the facility to determine whether to sign a contract and commit to living there.
Consult a Skillful Boston Attorney for Your Real Estate Needs
Buying into a continuing care retirement community is often as significant a commitment as buying a house. Our Boston lawyers understand all aspects of property transactions and what you should be bearing in mind if you hope to join a CCRC or develop a property as a CCRC. Pulgini & Norton handles real estate transactions in Cambridge, Weymouth, and Somerville, as well as other Massachusetts cities. For a consultation with a property transaction lawyer, contact us online or call us at 781-843-2200.