Seller Carry Back
Boston Lawyers Knowledgeable in Real Estate Matters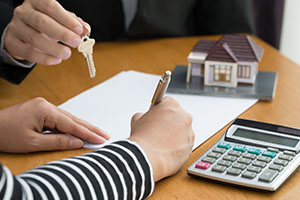 Seller carry back financing occurs when a seller acts as a lender or bank and carries a second mortgage on the home in question, which the buyer is responsible for paying off on a monthly basis. This type of arrangement may result in a home getting sold when conventional lenders do not provide the total amount of financing that is necessary. If you are curious about seller carry back or another method of financing, the Boston real estate attorneys at Pulgini & Norton may be able to provide knowledgeable legal counsel.
Seller Carry Back
Seller carry back financing may make a home more attractive to buyers and result in a greater pool of buyers who are qualified to buy a home. In addition to increasing the pool of potential buyers, providing this option may result in a seller earning interest each month, which differentiates this arrangement from a straight cash sale of the home. In many cases, this method is necessary to ensure the sale of a home because banks will not provide buyers with the total amount of financing that they need.
In order to offer seller carry back, you must believe that your home is worth a specific amount and believe that a buyer is going to make the mortgage payments without fail. In other words, you must be cautious when agreeing to this arrangement, and you must need to facilitate a sale that otherwise would not go through. The buyer and seller determine the mortgage rate when there is a seller carry back arrangement. The seller will need to conduct a background check to figure out the credit profile of the buyer as well as the amount of the down payment.
A seller carry back interest rate ranges from 8-15%, but it is typically higher than a market-based interest rate, since it is assumed that the seller carry back is going to be offered because no traditional lender will offer a product that covers 100% of what is needed. The terms may mimic traditional lender loans. It may be possible to get not only fixed mortgage terms but also adjustable rate mortgage terms. However, the carry back structure may be negotiated based on how much of a first mortgage is obtained through a large back or lender. A seller carry back may be as little as 5% of a seller's asking price.
However, sellers and buyers should be aware that many lenders do not permit seller carry back financing. This is something that needs to be discussed with a buyer's mortgage broker or loan officer. Moreover, sellers need to be cognizant that if there is a foreclosure, and the buyer does not keep up with payments, the seller is the last to be paid, and the first mortgage will need to be paid off first. If there is no money remaining once the first mortgage is paid, there may be a huge loss to the seller. Therefore, sellers need to make an informed decision about a buyer's credit history and create a formal promissory note that specifies the interest rate, the loan amount, and terms that can be handled by an escrow company.
Once the deal is fully worked out and finalized, the seller will move out, transfer title, and collect monthly payments. If a buyer stops making monthly payments under a properly structured seller carry back, the seller is able to legally foreclose to take back the property. The seller may then try to sell the property traditionally or arrange for another seller carry back.
Discuss Your Home Financing Needs with a Boston Attorney
Seller carry back may be very useful for a seller and a buyer, particularly when obtaining a traditional home loan for the full amount needed by the buyer is challenging. At Pulgini & Norton, our experienced Boston attorneys can advise you on negotiating and memorializing a seller carry back, as well as other potential options in the event that a buyer is having trouble securing a conventional loan for the full amount needed. Properly structuring the contract is critical to the success of this strategy to sell a home. Our firm also handles property transactions in Weymouth, Newton, and Braintree, among other Massachusetts communities. For a consultation with a home financing lawyer, contact us online or at 781-843-2200.