Encroachments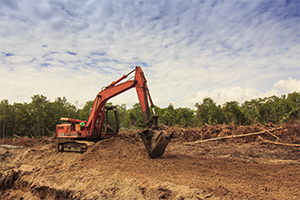 Real Estate Attorneys Serving the Boston Area
An encroachment onto real property exists if someone other than the owner puts up a structure that intrudes over the property boundary onto the property. For example, if your neighbor performs some landscaping renovations in the backyard, and they build a gazebo that extends into the woods on your property, this is an encroachment. Encroachments may affect the value of a home, so it is important to consult an attorney if you discover that someone else has encroached on your real estate, or you believe that there may be a potential boundary dispute related to your structure. At Pulgini & Norton, our Boston real estate lawyers can provide legal representation in connection with encroachments and other real estate matters.
Encroachments
There are several potential remedies available if you are a victim of an encroachment. Some people prefer to preserve goodwill with their neighbor and do nothing about it. However, there is a tremendous disadvantage to doing this. If you try to sell your property, you will likely need to disclose the encroachment to your agent or a potential buyer, and it might affect what the property is worth.
You may also negotiate with your neighbor to move the structure or develop a different, limited arrangement. It may be helpful to have a transactional attorney negotiate on your behalf to make sure that you do not give up rights that you do not intend to give up and that you avoid accidentally providing them with grounds for an adverse possession claim.
Adverse possession in Massachusetts exists when homeowners fail to challenge an encroachment for 20 consecutive years, and the actions of the person creating the encroachment are hostile to the homeowners' property interests. For example, if your neighbor built a patio over your property without permission, and you never objected or knew about it, the neighbor could claim in a lawsuit, after 20 consecutive years of the patio being there, that you should lose title to the portion of land where the patio sits. The neighbor would need to establish that the use of the land was open, continuous for 20 years, adverse, exclusive, and notorious.
Sometimes you will need to go to court to resolve the issue, but often providing written permission for your neighbor to have a limited use may prevent the neighbor from proving that the possession was adverse. In other instances, it may be wise to negotiate a sale of the encroached-upon land to the neighbor or another adverse possessor so that you do not need to worry down the road. For a partial sale like this, you will need to provide notice to your mortgage lender to make sure that everything is in order.
In some cases, it may be appropriate to sue in a quiet title action or an ejectment action. However, these are contentious steps that might be resolved in the neighbor's favor, such as through a prescriptive easement, and it is advisable to try to work things out first with the help of an attorney.
Discuss Your Needs with a Boston Lawyer
There are many steps that you may wish to take to protect your property from encroachments. At Pulgini & Norton, our Boston attorneys can advise homeowners on protective steps and potential remedies, and we can represent you in the process of working things out with the encroacher in a manner that is favorable to your interests. Our firm also handles real estate transactions in Malden, Braintree, and Andover, among other Massachusetts communities. For a consultation with a property law attorney, contact us online or call 781-843-2200.