Undischarged Mortgages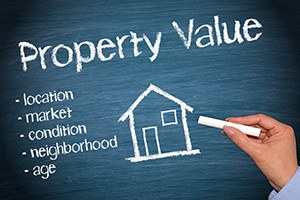 Real Estate Attorneys Dedicated to Advising Boston Residents
During a title examination, a common issue that comes up is an undischarged mortgage. Sometimes the mortgage has been paid off, but the bank either has not issued the discharge or it has not been recorded. Sometimes the discharge can be obtained quickly, but in some cases, such as when a bank has dissolved, it can be difficult. At Pulgini & Norton, our real estate lawyers can help Boston residents with the legal steps that must be taken at a closing.
Undischarged Mortgages
A closing attorney in Massachusetts can conduct a title examination or ensure one is done, certify that the title is marketable, and help with a title insurance policy. There are two types of title insurance: lender's title insurance and owner's title insurance. All lenders require a lender's title insurance policy, but if you are a homebuyer your attorney can also recommend an owner's policy. Although an owner's policy is optional, it can save substantial sums of money for a homeowner in the long run.
A title insurance policy provides two crucial protections. It protects a homeowner from financial loss in the event of a title defect not disclosed by the title search before closing. Title insurance also pays the cost of hiring a lawyer to defend against a covered claim. One type of title defect that is addressed by a title insurance policy is an undischarged mortgage or a missing mortgage.
Unfortunately, it is not uncommon for closing attorneys to fail to obtain a discharge of a mortgage that was paid off at the closing of a real estate parcel, particularly if they do a high volume of closings. This can result in a complex title defect that needs to be cured at a later date, sometimes more than 50 years into the future, by a closing attorney for another party. Sometimes even a careful title search does not reveal a hidden title defect that can ruin a sale or refinancing of property.
Some of the missing discharges or mortgages that have not been discharged may be from financial institutions that are bankrupt, have merged, or are in FDIC receivership. Sometimes the missing discharge is associated with a private lender that cannot be found.
Massachusetts General Law 240, Section 15 provides that when a title is encumbered by an undischarged mortgage, and the mortgagor claims that the mortgage has been fully paid or its conditions satisfied, but the mortgage holder failed to provide the proper discharge, the mortgagor (or those who hold his or her interests) can file a petition in the land court or superior court of the county where the land is located.
If the court finds by a preponderance of the evidence that the mortgage was fully paid or satisfied and should be discharged, it can discharge the mortgage by decree, so that nobody can later bring an action to enforce the title. Different proceedings must be brought if a mortgagor or his or her representatives do not have actual evidence of full satisfaction of the mortgage.
Discuss Your Property Transaction with a Boston Lawyer
Whether you are a seller or a buyer, an undischarged mortgage that clouds title can present a huge obstacle. The experienced Boston attorneys at Pulgini & Norton can represent individuals in home purchases and other property transactions. We also represent clients in Cambridge, Somerville, Medford, and other communities throughout Massachusetts. Call us at 781-843-2200 or contact us via our online form for a consultation.