Home Affordable Modification Program (HAMP)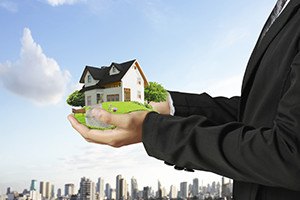 Mortgage Attorneys Serving Boston Residents
The Home Affordable Modification Program (HAMP) was designed by the federal government in response to the mortgage crisis to help homeowners struggling to make mortgage payments. Through the program, foreclosure can be avoided by modifying loans to an affordable and sustainable level. The program provides incentives for investors, borrowers, and servicers, and it includes specific loan modification guidelines. It was intended to help both creditors and debtors avoid potential losses associated with foreclosures. If you are having trouble making mortgage payments on your home, a real estate attorney can help you consider whether participation in the Home Affordable Modification Program would help. At Pulgini & Norton, our Boston mortgage lawyers can counsel and represent you through the process and also discuss alternatives.
The Home Affordable Modification Program
HAMP modifications are supposed to reduce your monthly mortgage payment to 31% of your pre-tax income. In some cases, they may change the loan type or extend the mortgage term so that you have more time. For example, the loan type may be changed from an adjustable rate mortgage to a fixed rate mortgage. They may also reduce your interest rate. If you owe a lot more than the value at which your home is appraised, you can be evaluated for a reduction in the principal you owe.
You are eligible for HAMP if you are facing a long-term hardship, you are already behind on mortgage payments or likely to fall behind, you are not eligible to refinance, you closed your loan on or before January 1, 2009, and the loan is serviced by a participating mortgage company or owned by Fannie Mae or Freddie Mac. HAMP can be used for a primary residence or a rental property. To qualify, your property may not be condemned. You can owe up to $729,750 on a primary residence or a 1-4 unit rental property.
In some cases, one company owns your mortgage as an investor, while another company is the one you pay, and it is a servicer. Usually, if your mortgage is with a bank, the bank is both. If either the investor or the servicer of your loan is a participant in the HAMP program, you may apply for a modification.
A lender must respond to your application for a HAMP loan modification within strict deadlines. HAMP does not contain a private right of action. However, in Massachusetts, a lender's failure to respond appropriately and in a timely fashion to a borrower can result in a lender's legal liability in court. Borrowers are able to bring lawsuits under unfair or deceptive trade practices laws or a theory of breach of contract. The courts created these equitable avenues for relief because there can be some delays and problems with securing a HAMP modification.
Contact a Boston Lawyer to Discuss a Mortgage Issue
At Pulgini & Norton, our Boston mortgage attorneys can help you determine whether you may be eligible for the Home Affordable Mortgage Program and any other options that might be appropriate in your situation. Our firm also advises and represents residents of Malden, Medford, Lowell, and other cities in Massachusetts. Call us at 781-843-2200 or contact us via our online form for a free consultation.