Recurring and Non-Recurring Closing Costs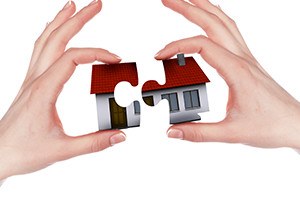 Real Estate Attorneys Guiding Residents of Boston
Buying a home costs more than just the purchase price. You will have to pay fees to get an inspection, secure a loan, and process paperwork. The closing costs can include upfront fees for loan interest and property taxes, as well as loan origination fees and discount points to reduce a loan's interest rate. Often, the closing costs are about 3% of the sales price. In escrow, there are costs that are recurring and others that are non-recurring. It is important to consult a Boston real estate lawyer who understands the concept of recurring and non-recurring closing costs so that you can get knowledgeable legal advice in connection with your purchase.
Recurring and Non-Recurring Closing Costs
All loans to purchase a home have closing costs. Under the Real Estate Settlement Practices Act (RESPA), lenders have had to change the way they estimate loan and closing costs. This is a contrast to earlier rules, which allowed lenders to quote prospective lower estimates of the total costs. Now, lenders must provide a Good Faith Estimate with more significant disclosures that allow borrowers to verify that they are choosing the best deal in selecting a particular mortgage. Borrowers can obtain refunds if the estimate is too much lower than the actual closing costs.
In some cases, the closing costs are absorbed into a higher rate on the loan. If you get a low rate, the closing costs will be higher. The law requires lenders to provide information about all third-party costs upfront. These costs can be recurring or non-recurring. The recurring closing costs will need to be paid every month. However, most closing costs are one-time costs.
Recurring costs include maintenance costs, such as interest on the loan, real property taxes, homeowner's association fees, and fire and certain other insurance premiums. Non-recurring closing costs include title company expenses (including premiums for title insurance, recording fees, reconveyance fees, documentary transfer tax, and escrow fees), as well as fees associated with refinancing, such as credit reports, appraisals, and loan processing. They can also include real estate broker commissions, a home warranty premium, and property disclosure fees.
It is important to understand recurring and non-recurring closing costs for the purpose of understanding the purchase contract. In some cases, there is an allowance from the seller for closing costs, but this needs to be properly phrased in the purchase cost. If a seller agrees to recurring closing costs, these can add up over time. A buyer who needs a seller to absorb recurring closing costs may not be considered a qualified buyer.
Discuss a Real Estate Matter with a Boston Lawyer
When you are taking out a loan to buy a house, the closing costs may seem like a very small percentage of that amount. However, these costs can add up. It is important to choose the most competitive loan arrangement. At Pulgini & Norton, our Boston real estate attorneys understand recurring and non-recurring closing costs and can offer sound advice on which loan may serve you best. Our property transactions lawyers also advise and represent individuals in Andover, Somerville, Medford, and other cities in Massachusetts. Call us at 781-843-2200 or contact us via our online form for a free consultation.