Prescriptive Easements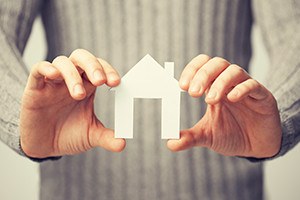 Real Estate Lawyers Knowledgeably Serving Boston Residents
Easements are the legal right to use someone else's property in a certain way. When someone uses land in Massachusetts a manner that is open, notorious, not with the permission of the owner, and continuous for a period of at least 20 years, they may acquire a prescriptive easement under Massachusetts G.L. c. 187, § 2. For example, if a neighbor walks across your front lawn every day without permission to go to the beach, and this use lasts at least 20 years, the neighbor may acquire a prescriptive easement. If you are concerned about whether a prescriptive easement may affect a property in the Boston area, you can consult the real estate attorneys at Pulgini & Norton.
Defining a Prescriptive Easement
A prescriptive easement is acquired only by using land in an open and notorious way that is adverse to the owner's interests. Often, a neighbor simply begins using part of an adjoining property, and after 20 years have passed, he or she gains the legal right to use it. An easement may be created, for example, if neighbors use other people's property in order to access a beach or a parking lot that is not otherwise accessible. Similarly, a prescriptive easement could be created if someone routinely takes a shortcut across someone else's property. If the owner allows this use, such as by written contract, the use is not adverse, and a prescriptive easement is not created.
The purpose of the open and notorious requirement is to put the owner on notice of a use that is hostile to his or her own rights so that he or she can take legal action. To be considered open, a use must be without any attempt to conceal, and to be notorious, it must be obvious enough that the landowner would know of it by paying a reasonable degree of attention to the property. It is not necessary for the owner to actually know of the use in order for the property to meet the test of notoriousness. Instead, it is enough for the use to be something that the owner should have known.
One of the most straightforward ways to prevent a prescriptive easement is to grant someone permission to use the property. If permission is granted, the use is not adverse. This can also stop neighbors from claiming that an easement to use your land runs with the land.
One thing a landowner may want to do to prevent someone from acquiring a right of way or other easement in or over the land is to post, serve, and record a notice to prevent the acquisition of easement by custom. By law, if you give public notice of your intention to prevent acquisition of the easement by posting it in a conspicuous place on your property for six successive days, this prevents the acquiring of that easement for any length of time afterward.
It should be noted that posting a notice does not necessarily interrupt an adverse possession claim. In the context of adverse possession, a landowner may need to file a lawsuit before 20 years of open, notorious, continuous, and adverse use have passed. A landowner possibly can also seek an injunction asking a neighbor to remove encroachments from the property, if that is how the prescriptive easement is being created.
Discuss Your Property Rights with a Boston Attorney
The experienced Boston lawyers at Pulgini & Norton can provide sound legal advice for home purchases and other property transactions. We can represent residents of Brookline, Cambridge, Somerville, and other communities in Massachusetts. Call us at 781-843-2200 or contact us via our online form for a free consultation.