Nonconforming Uses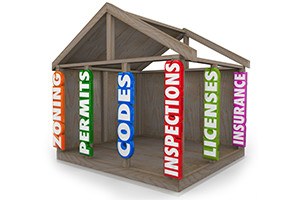 Experienced Real Estate Attorneys Serving Boston
A "nonconforming use" or "nonconforming structure" is a use of land or structure that was originally established according to the applicable zoning laws of the time, but which no longer meets current zoning and building regulations. Zoning laws regulate future uses of land or property, not existing ones. For example, if a shopping mall is established according to existing zoning ordinances, and the ordinances change, the site may still be utilized for the original zoning even though the land around it may have to conform to existing zoning ordinances. Similarly, if you might have a two-story house in a neighborhood that is currently zoned for only one-story houses. At Pulgini & Norton we can help you deal with the issue of nonconforming uses related to your Boston residential property.
Nonconforming Uses and Structures in Massachusetts
Nonconforming uses exist when the existing property use conflicts with a new zoning law with regard to the nature or characteristics of the building or with respect to the activity occurring within the structure. Local zoning ordinances are frequently amended. Because of the regular changes to zoning, M.G.L. c. 40A, § 6 gives a "grandfathered" status to structures that are constructed and used in a particular way before a zoning amendment, as long as it originally complied with the zoning in effect at the time the nonconforming use commenced.
Massachusetts' law provides that a nonconforming use loses the grandfathered status if there is any change of substantial extension of the use. A nonconforming structure, however, loses the grandfathered status if there is any reconstruction or structural change that amounts to alteration of the structure for its use for a substantially different purpose or the same purpose in a substantially different way.
Under Massachusetts' law, a zoning ordinance can define and regulate nonconforming uses and structures that are either abandoned or not used for 2 years or more. In other words the nonconforming use or structure is only grandfathered if it is in continuous use. If the use has changed in the interim or it sat vacant for two or more years, the owner loses the nonconforming status. Any subsequent use or structure must comply with existing zoning ordinances.
These rules can have an impact on the property you buy. If a lot has been abandoned and you then buy it at a foreclosure sale, for example, the property's status may change. Suppose, for example, you find a single-family home that has sat vacant for three years and is a bank foreclosure, and as a result you get a great deal. However, you may learn that the new zoning ordinances only permit commercial uses on the property. Therefore it is important to retain an attorney that can make sure of the zoning of the area of the property, how long the building has been vacant and other details about the use to which the property or its structures may be put.
Consult Massachusetts Attorneys Regarding your Nonconforming Use of Property
In Massachusetts, it is important to consult an experienced attorney when you decide to buy a home or other property. In some cases, a Boston property may seem like an ideal fit for you or your family, but if it has lost its grandfathered status and has a nonconforming use, you could be saddled with a property that doesn't work. It is expensive and time consuming to try to get an area rezoned. The experienced real estate attorneys of Pulgini & Norton can help make sure that you'll be able to use your property according to your wishes. We represent clients in Weymouth, Hyde Park and Braintree. Call us at 781-843-2200 or contact us via our online form for a consultation.