Septic Systems and Seller Disclosures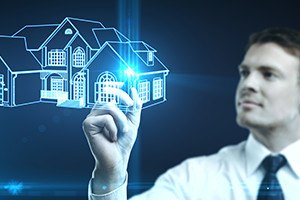 Boston Attorneys Skilled in Real Estate Matters
Septic systems are highly efficient underground wastewater treatment systems that treat and dispose of a house's wastewater onsite. They are more economical than sewer systems in some locations and are different from cesspools, which are pits that serve as settling chambers for solids. The primary regulatory authority for a septic system is the Local Board of Health, but MassDEP is also involved in approvals, variances, and implementation of Title 5. In order to make sure that septic systems, cesspools, and innovative alternatives protect human health, Title 5 requires a system in Boston to be inspected when a real estate parcel is sold. The lawyers at Pulgini & Norton are familiar with this process and can help you explore your options.
Septic Systems and Seller Disclosures
Title 5 requires that a septic system be inspected when a home is sold or transferred to new owners, except when the transfer is between current spouses, parents and their kids, or full siblings, or when a grantor transfers the property to be held in a revocable or irrevocable trust, as long as one of the designated trust beneficiaries has a first-degree relationship to the grantor. An inspection of the septic system must also be conducted if the property is divided or combined with another property, if there is a change in the property's use, or if there is an expansion.
The inspection will need to happen within the two years before the transfer. However, if there are inclement weather conditions when the transfer happens, the inspection can occur as soon as possible, up to six months after the transfer. If a seller has had the system pumped yearly since its inspection, the inspection is valid for three years. When an inspection is conducted within the two-year period before the transfer, this inspection can fulfill a later inspection requirement if the property is transferred again and does not need to be repeated.
Septic system inspections are not required during the refinancing of a mortgage or the issuance of a mortgage. It is also not necessary when there is a change in the form of ownership and no new parties are brought into the ownership arrangement. An inspection is also not required when the property owner or person getting title signed an enforceable agreement with the Board of Health for a system upgrade or to link it to a shared system or sanitary sewer within the two years after the transfer. This agreement must be disclosed and be binding on later owners.
Slightly different rules apply to the sale of a condominium unit or condominium. A condominium with five or more units must have its septic systems inspected every three years. Condominiums that have fewer units need to inspect all the systems every three years, or else the system that serves the unit that is transferred must be inspected within two years before the transfer.
What if the entire system is being replaced? Inspections are not needed for new construction or an upgrade as long as title is transferred within the following two years.
If you are a buyer, the seller must provide you with a copy of the inspection report. The report is supposed to give you enough information to decide whether the system adequately guards public health and the environment.
Seek Legal Guidance in Boston When Purchasing a Home
You should have the advice of an experienced Boston attorney if you are considering a property transaction like a residential purchase or sale. Alongside a home inspection, it is important to have any septic system inspected and appropriate disclosures made. At Pulgini & Norton, we represent clients throughout Massachusetts, including in Hyde Park, Andover, and New Bedford. Call us at 781-843-2200 or contact us via our online form for a consultation.