Priority Liens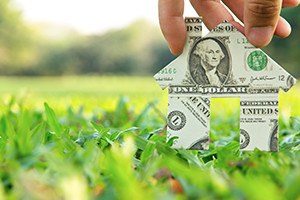 Legal Guidance for Real Estate Matters in Boston
The Massachusetts Condominium Act, M.G.L. 183A Section 6(c) provides condominium associations with a priority or "super" lien. This allows associations to reduce the financial harms associated with foreclosure after a unit owner files for bankruptcy and has an outstanding debt of accumulated monthly fees. At Pulgini & Norton, our real estate attorneys can help buyers or sellers in Boston and the surrounding areas deal with the consequences of priority liens.
Priority Liens
Lender foreclosure sales have been on the rise in Massachusetts. Many of these properties have no equity or were owned by someone who is in bankruptcy. It is critical for a condominium association to take the proper legal steps to make sure its loss is minimized when a homeowner files for bankruptcy.
A condominium association has an automatic lien whenever a unit owner fails to pay the monthly fee required by the documents that establish the condominium. The lien only becomes a priority lien if the association follows the process set forth by statute. This includes sending notices to both the unit owner and the lender of record, and filing a lawsuit. If the requirements are met, the association has a priority lien, which consists of six months of regular monthly expenses preceding the filing of a lawsuit, plus fees and costs. Any late fees, interest, or special assessments are not protected under the priority lien.
Often, lenders are willing to pay the entire amount owed on the lien, even though they are not legally required to do so, so that the lien is discharged. In some cases, they will pay the priority portion, but not the rest of it. For years, attorneys would file multiple lien lawsuits for successive six-month periods, and in this way they created a lien that kept accumulating. However, a Massachusetts appellate court ruled that the super lien statute does not permit associations to have several super liens on the same unit at the same time. The court found that to hold otherwise would make the six-month limit superfluous. Therefore, it is critical for an association to act right away to protect its interests and the interests of other unit owners.
Associations and other unit owners are given a huge benefit with the priority or super lien because this allows market values to be sustained and associations to remain financially stable. In general, it is important for an association to timely post charges to unit accounts, including late fees, fines, and work orders.
Discuss Your Property Transaction with a Boston Attorney
People who are purchasing or selling a condominium, or going through the condominium conversion process, should consult an experienced Boston lawyer. A unit owner who is unable to pay the monthly fee can put an association as well as a buyer of the unit in a precarious position unless certain legal steps are taken. Among other matters, we can help buyers, sellers, and associations handle priority liens. We represent clients in Braintree, Waltham, and Weymouth, in addition to other Massachusetts communities. Call us at 781-843-2200 or contact us via our online form for a consultation.