Comparative Market Analysis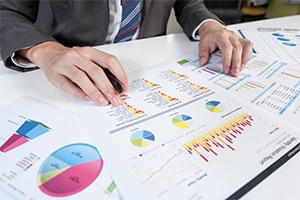 Real Estate Lawyers Representing Boston Residents
If you are thinking about selling your home, you may be wondering what your house is worth. One way to make this determination is to obtain a comparative market analysis. You may obtain this analysis from multiple parties in order to be sure to set the right price. In order to perform a comparative market analysis, a professional will look at the prices for which other comparable houses are selling. The market will determine the value. At Pulgini & Norton, our Boston real estate attorneys can help you with this step and the others associated with selling your home.
Performing a Comparative Market Analysis
A comparative market analysis is a report that will suggest the most likely sale price (or range of sale prices) of your home in the current real estate market. It will also provide information about homes similar to yours in terms of function, age, condition, location, amenities, and size that were on the market or sold recently.
Usually, a comparative market analysis includes a minimum of three comparable homes. It may include active listings or homes that are in competition with your home and under agreement listings. However, active listings are not indicative of the value. The under agreement listings show which homes tend to be moving. The sold homes give the best understanding of the market and the likely value of your home.
If the market is not stable, the analysis goes back about three months, but it can go back further to six months if the market is stable. It will let you know the price range for which real estate like yours is selling, whether the seller got what they sought, and how long it took to sell. The most recent sales tend to be the most valuable in the analysis. In addition to giving you a reasonably close value, the comparative market analysis may also give you a sense of how long it may take to sell your property.
Generally, the buyer's bank will require a home appraisal to determine its value. The comparative market analysis is not the same as an appraisal, which must be performed by a licensed appraiser. A licensed appraiser will evaluate the worth of the home for the purpose of assisting the lender, who is trying to figure out the risk of providing a particular loan to a buyer. Strict guidelines are followed. An appraisal may be more accurate than a comparative market analysis, and it will use the market values of similar homes in your neighborhood, based on the prices for which they have sold over a six-month period.
However, a comparative market analysis uses the same data about sales that an appraisal does, as well as data about pending sales and active and expired listings. It may be performed more than once in order to support a change in asking price. As a seller, you may use a comparative market analysis, rather than an appraisal, to determine the price of comparable homes currently on the market so that you can remain competitive.
Retain an Experienced Boston Attorney for Your Real Estate Needs
No two homes are identical. Often, adjustments must be made to account for the differences between a sold property and one that is going to be listed for sale in order to determine a fair sale price. As a home seller, a comparative market analysis may be helpful when trying to decide what a fair asking price would be. At Pulgini & Norton, our Boston real estate lawyers can help you with each step of the sale. We also advise and represent buyers, sellers, associations, and lenders in Malden, Waltham, and Andover, among other Massachusetts communities. Contact Pulgini & Norton at 781-843-2200 or through our online form for a consultation with a property transaction attorney.