Multi-Property Sales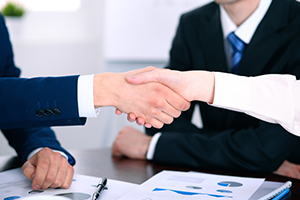 Boston Attorneys Experienced in Real Estate Transactions
If a buyer purchases more than one piece of real estate at a time, the purchase gets recorded as a multi-property sale. For example, if a buyer purchases a single-family home as well as a neighboring lot or buys numerous units in a single condominium, these are multi-property sales. Similarly, in some cases, a single large property is divided into tracts, and buyers are given a chance to buy multiple parcels or combinations of parcels. When homes of different values are bought in one transaction, it may be more difficult to conduct a comparative market analysis. If you are determining whether to enter into a multi-property sale, the Boston real estate lawyers at Pulgini & Norton may be able to advise and represent you.
Multi-Property Sales
Many issues may become more complex and challenging when a multi-property sale is under consideration. For example, it may be difficult to determine the appropriate value of each property involved. Usually, real estate agents perform a comparative market analysis to determine a price to list when selling a home or a price that would be competitive when making an offer. They will look at comparable properties in the area and adjust for differences between the properties. The analysis is not as sophisticated as a formal appraisal, but the analysis is complicated if there are multiple properties being purchased together.
It may also be difficult to draft a contract that takes into account the different contingencies necessary in connection with each property or parcel. There may be different disclosures required. It is important to obtain an inspection of all of the properties or parcels and to make sure that the language of the purchase and sale agreement includes language to address the possibility that certain inspections may not go well, and it may be necessary to back out of a deal involving a particular parcel.
There may be additional obstacles if a buyer has trouble getting a loan for one parcel or property. A lender may find one parcel riskier than another, and in that case, it is important to retain counsel who understands how to address a roadblock without jeopardizing the whole deal.
Multi-parcel auctions are also possible. Sometimes parcels may be sold for larger sums than those for which they would otherwise be sold in a conventional sale. As a seller, you may be interested in a multi-parcel auction for the purpose of driving up excitement for your properties among many different buyers. In an auction, bidding may be more flexible, and buyers may bid on different combinations of parcels.
Seek Guidance from a Real Estate Lawyer in Boston
A single property transaction may be challenging and likely will require the help of an attorney. A multi-property sale is exponentially more complicated, and it should be handled by an experienced and sophisticated lawyer. If you are concerned about making sure that your transaction is handled appropriately, Pulgini & Norton's Boston real estate attorneys are ready to help. We represent buyers, sellers, associations, and lenders in Weymouth, Medford, and Braintree, as well as other Massachusetts communities. Call us at 781-843-2200 or complete our online form to set up a free appointment with a property transaction attorney.