Tips For Selling Your Home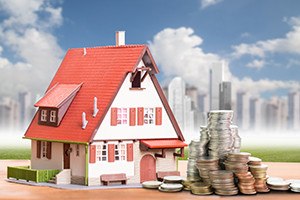 Real Estate Attorneys Assisting Property Owners in Boston
Selling your home involves numerous documents and steps, and you may encounter hurdles along the way. The real estate lawyers at Pulgini & Norton can offer you the experienced guidance you need to complete the sale of a property near Boston. We have more than 40 years of combined experience representing individuals in the residential purchase and sale process.
Tips for Selling Your Home
If you want to sell your property, there are a number of factors to consider both before the sale actually takes place and throughout the transaction. A qualified Massachusetts real estate attorney can draft and negotiate critical documents and resolve any issues that may come up during the sales process. Some factors that could affect the actual consummation of the sale include the decision to hire a real estate agent, the purchase and sale agreement, and issues related to title.
Working with a Real Estate Agent
You should consider hiring a real estate agent to help you set a fair price for your property and expose your property to numerous potential buyers and agents through the Multiple Listing Service. He or she can also act as a buffer between you and the buyer during any negotiations.
Your relationship with the agent will be governed by the listing agreement, which gives the agent the right to offer your property for sale. Most listing agreements are exclusive, meaning that the agent has the sole right to sell your property. Listing agreements may have clauses that favor the agent, so you should consult an attorney who can carefully review it for any pitfalls. For example, you will want to avoid language that holds you responsible for a commission even if a sale does not occur.
Seller Disclosures
Your real estate agent will ask you to complete a statement of disclosure to inform potential buyers of any conditions on your property that could affect a buyer's decision to purchase it. You are required by law to disclose the presence of lead, and you cannot affirmatively misrepresent a material fact about the property. The buyer, however, is expected to conduct his or her own due diligence on your property.
Find a Buyer First
You may want to use the proceeds from the sale to purchase another home. If this is the case, you should consider placing your current home on the market before you begin the search for a new one. This is because most sellers are unlikely to agree to an offer contingent upon the sale of the buyer's home. Additionally, some lenders may let you carry two mortgages in the short term, but the interest rates and other fees can be high. Finding a buyer first may help you avoid possible issues with the purchase of another home. You will need to carefully negotiate and coordinate the various contingencies involved in each transaction to ensure they are resolved in a timely manner.
Purchase and Sale Agreement
The terms and conditions of the sale are detailed in the purchase and sale agreement. In Massachusetts, the seller's attorney drafts this document. The buyer and his or her attorney will review the document and are likely to negotiate changes. For instance, the buyer may want more time to secure a mortgage from a lender. You will want to limit the time to ensure that you can put your property back on the market if the buyer is unable to get financing.
Resolve any Title Concerns
Massachusetts law requires that sellers convey title to their property that is clear and marketable, but your property's title report may reveal issues. For example, if you refinanced your home, your previous lender may have failed to release its lien on your property. You will need to clear up any clouds on your title to the property before you can sell it.
Boston Lawyers Offering Dedicated Representation in Property Transactions
At Pulgini & Norton, we provide sellers throughout the Boston region with seasoned counseling and representation in the home sales process. Our residential property attorneys are skilled drafters and negotiators. We can provide timely and effective guidance at every step of the transaction. We represent sellers in Quincy, Hyde Park, and Andover, among other Massachusetts communities. Call us today at 781-843-2200, or contact us using our online form for a consultation.