Periodic Payment Cap and Periodic Rate Cap
Real Estate Lawyers Serving the Boston Area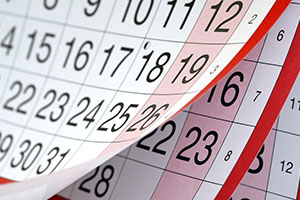 Periodic caps protect mortgage borrowers by limiting how much an interest rate on an adjustable rate mortgage may change during a particular interval of time. For example, when a periodic rate cap is 2%, and your current rate is 6%, the newly adjusted rate may be somewhere between 4% and 8%, even if there are bigger swings in the index to which the interest is linked. At Pulgini & Norton, our Boston real estate attorneys can help buyers evaluate which mortgage is appropriate for them in light of the periodic payment cap and periodic rate cap, as well as other constraints in the law.
The Periodic Payment Cap and Periodic Rate Cap
Adjustable rate mortgages are home loans with interest rates that fluctuate along with interest rates' rise and fall in the marketplace. Your mortgage payment is determined partially by how much your interest rate is, and as interest rates rise, monthly payments do too. The converse is also true. When you get an adjustable rate mortgage, the rate is tied to a market index, such as the Prime Rate or LIBOR index.
In an adjustable rate mortgage, minimum payments and interest rates may fluctuate. However, the periodic payment cap provides a limit for how much mortgage payments on an adjustable rate mortgage may increase or decrease during a specific interval. Periodic rate caps are part of the interest rate structure on adjustable rate mortgages, and they limit how much the interest rate may adjust at set times. In other words, they work with the frequency of interest rate adjustment dates to decide how fast the interest rate on the loan can go up or down. A loan that has an initial interest rate cap may also have a lifetime interest rate cap.
The structure of an adjustable rate may significantly affect the value of the loan over its life. The interest rate may adjust at an initial adjustment date and then several more dates before the loan is paid off.
The benefit for many people of an adjustable rate mortgage is a lower monthly payment. You should be aware that the lower initial rate, which may be appealing, is precisely because you are taking the risk that interest rates will rise in the future. In contrast, with a fixed rate mortgage, this risk is borne by the traditional mortgage lender. In other words, if rates rise, your bank will be loaning you money below market rate with a fixed rate mortgage, but if the rates rise, you may refinance to get a better deal.
Monthly payments may increase drastically with an adjustable rate mortgage, depending on the marketplace. For some people, this may result in a default and foreclosure. Accordingly, the periodic payment cap and periodic rate cap are critical aspects of the loan to consider. These will restrict the adjustments, and if you choose carefully, you may still manage to make all of your payments when there are market fluctuations.
Sometimes, in addition to periodic payment and rate caps, there is also a lifetime cap, which restricts how much the mortgage rate may change over the course of the entire loan. These different caps may remove risk but also generate their own issues. For example, interest rate changes that go over a periodic cap may carry over to the following year. For example, interest rates might rise 4% in one year, but your mortgage cap may have kept your interest rate within 1%. Even though interest rates may stay flat in the following year, your rate may rise another 1% in the next year, since you are considered to still owe money, given the prior year's cap.
Discuss Your Real Estate Matter with a Boston Lawyer
There are all sorts of variations to the cap. You do not want to be shocked by the amount that you owe on your mortgage from month to month and year to year. Accordingly, it is important to consult an experienced Boston attorney about your mortgage terms. At Pulgini & Norton, we can advise you about periodic payment caps and periodic rate caps, as well as other aspects of an adjustable rate mortgage. Our firm also handles property transactions in Brookline, New Bedford, and Cambridge, among other Massachusetts communities. For a consultation with a mortgage attorney, contact us online or at 781-843-2200.