No-Cost Loans
Knowledgeable Real Estate Lawyers Helping Boston Residents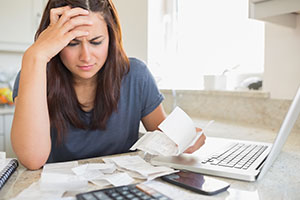 Closing costs may be very expensive, and they may constitute about 3-5% of the total loan amount. As a result, no-cost loans may seem like a great deal to a homebuyer. However, these types of loans are somewhat illusory, since all loans have costs. With a no-cost loan, the lender waives initial fees, but a higher interest rate is given. Accordingly, the savings may be lower right away, but in the long term, the loan may prove to be more expensive. At Pulgini & Norton, our Boston real estate attorneys can provide you with knowledgeable legal counsel related to your mortgage and purchase of a home.
No-Cost Loans
Many homebuyers are worried about high closing costs. They may think that a no-cost mortgage is a better deal, even though a conventional loan is at 6% with fees, and the no-cost loan is at 7.5% without them. No-cost loans usually add half a percentage point to the interest rate of the traditional loan rate to make up the difference in closing costs. In these loans, the third-party fees for such costs as the credit report, the home appraisal, title insurance, recording, and the broker will be paid by the lender and will be disclosed on a closing statement.
However, no-cost financing may be much more expensive over time, and it is simply a way for a lender to market a particular loan. When you are going to be paying off the loan for a term of more than five years, a no-cost loan rarely makes sense. When you pass up a broker and apply directly with a lender, there is even less transparency, since a lender does not need to disclose what it is making from the loan.
Suppose, for example, that you get a $200,000 no-cost loan with a fixed rate at 5% for 30 years in order to avoid $5,000 in closing costs when the traditional loan would be at 4.5%. If you pay the closing costs up front for the lower rate, you will recover them within a fairly short window of time. Ultimately, you will have a savings of many thousands in interest over the life of the loan. To determine the advantages and disadvantages of a no-cost loan as compared to a conventional loan, you should use an amortization calculator. Many people plan to refinance a no-cost loan in several years, but they should look carefully at the loan terms to ensure that they do not face a prepayment penalty.
Basically, there are always costs involved in no-cost loans and no-cost financing. Closing costs, such as an appraisal or title insurance, always need to be paid, and the issue is whether they will be paid at a reasonable cost up front or whether they will be paid by the lender so that you need to pay significantly more over the years for that convenience. Although you might feel like you did not incur costs, you are paying in the form of more interest and a higher interest rate over the years.
When you are deciding to obtain refinancing and are considering a no-cost option, you should evaluate what your goals are. The goal may be to shorten the term of your mortgage loan or lower your monthly payments. You will need to determine whether refinancing using the no-cost option will meet that objective.
Consult an Experienced Boston Attorney for a Property Financing Matter
You should not assume that well-marketed mortgages are a good bargain. In no-cost loans or refinancing, there may be unanticipated costs that are left undisclosed. The loan approval process in connection with a refinance may take 45-60 days. Generally, whether you are obtaining an initial no-cost loan or no-cost refinancing, you should consult an experienced Boston attorney to make sure that what you are getting meets your objectives and is a financially sound decision. At Pulgini & Norton, our attorneys can advise you on a no-cost loan and other mortgage options when you are buying a home. Our firm also handles real estate transactions in Newton, Quincy, and Cambridge, among other Massachusetts cities. For a consultation with a home financing lawyer, contact us online or at 781-843-2200.