Public Offering Statements for Condominiums
Real Estate Lawyers Assisting Buyers in Boston and Beyond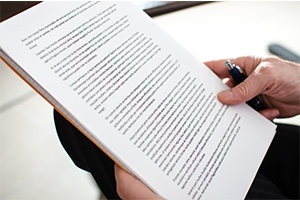 Buyers interested in condominium time shares may be seduced by good contemporary design and savvy marketing. However, when you are buying these types of properties, it is important to be aware that you are buying into a project that may require you to take different actions than you would when buying a single-family residence. Public offering statements are documents that builders give to people buying a new project, such as a condominium time share. Among other things, these statements include information about how the project will be managed, which insurance is necessary, the budget under which the project will be operated, and the various rules that residents will need to follow. At Pulgini & Norton, our Boston real estate attorneys can help you determine whether a certain condominium time share is appropriate for you.
Public Offering Statements
Public offering statements related to condominium time shares are to be written clearly and concisely. They must describe the time share and its units, including how many there are and a schedule of improvements and list prices, the developer, the location, the duration of the time shares, the maximum number of units that may become part of the property (or that there is no maximum), narrative descriptions of the time share's features other than plans, the identity of a managing entity as well as whether the developer may change the managing entity, a budget and current balance sheet, a statement of the amount in the budget on reserve, a statement of other reserves, and the projected expense liability.
The statement should also include a description of all of the charges and expenses that could be assessed against you as a time share buyer, how much is currently assessed, and how changes will be determined, as well as a method and formula for allocating expenses between the owners and the developer.
In some cases, a time share property is part of a larger project, and some of that project is not a time share unit, which means that the public offering statement should also include information about how expenses are allocated between the time share units and the non-time share property. The developer is also supposed to state the services that it will pay and which of those services will eventually become a time share expense. Other information that should be included in these statements is information about liens and defects, whether title insurance is available, financing descriptions, and warranties.
When a time share property is a conversion building that includes one or more units that are more than 10 years old, and the developer will control more than 50% of the units, the public offering statement needs to include additional information. For example, the statement must describe the present condition of structural components and electrical and mechanical installations, the expected useful life of each of the items that is reported, or a statement that no representations are being made in that respect, as well as a list of outstanding notices for uncured building code and municipal regulation violations and how much it will cost a buyer to fix those problems.
Consult an Experienced Boston Attorney for Your Real Estate Needs
New condominiums may seem attractive, but it is important to be aware that they often come with restrictions, and a public offering statement should be carefully reviewed. At Pulgini & Norton, our Boston real estate lawyers can assist you with every step of buying a condominium time share. Our firm also represents buyers, sellers, associations, and lenders in Somerville, Quincy, and Newton, among other Massachusetts cities. Call us at 781-843-2200 or contact us through our online form for a consultation with a condominium attorney.