Making Structural Changes to Your Home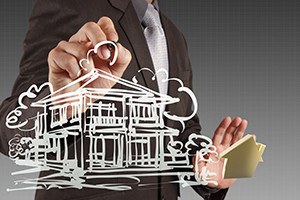 Real Estate Attorneys Advising Residents of Boston
If you are making structural changes to your home, legal issues may come up. Examples of structural changes include constructing an addition or adding a new deck or garage or accessory building. Permitting or zoning laws may affect structural changes. If you are making changes to your condominium unit, you may need to obtain board approval, as set forth in an original declaration, bylaws, and amendments. While a homeowner can hire anyone he or she wants to do the construction, the party hired must be a licensed construction supervisor or registered home improvement contractor if the work involves structural elements. The real estate lawyers at Pulgini & Norton can advise people in the Boston area on any legal issues that may be related to structural changes.
Making Structural Changes to a Massachusetts Home
Even if you own your home and land, you may not be completely free to make structural changes to your home. You will need to make sure that the changes you want to make comply with local zoning ordinances, which are rules that specify how you can use your property and the height, size, and placement of houses that are allowed in your neighborhood.
Most structural projects do require a building permit. Some of the types of construction work that require a building permit in Massachusetts include demolition, door installation, flooring, heating, insulation, plumbing, exterior stairs, and building a swimming pool. Under the Building Code, a Massachusetts inspector has 30 days after submitting a completed application to provide a response or action. This can be an approval, which results in a permit being issued, a request for additional information, or a denial due to a violation of the Building Code or a relevant zoning regulation.
If a change complies with your local zoning ordinance, you can make the structural change without getting the local zoning board's permission, but some changes will require a special permit. When your proposed use or structure is not permitted under existing zoning rules, you will need to ask for a variance from the board. For example, if you want to build an in-law apartment in your backyard, and the structure you want is going to be slightly larger than what is permitted in your neighborhood, you will need to ask the board for the variance.
Under M.G.L. 40A, § 6, a zoning ordinance does not apply to structures that were lawfully in existence, but it does apply to changes or substantial extensions of use, as well as structural changes to a building. The zoning ordinance also applies to any alteration that is begun after the first notice of a public hearing to provide for its use for a substantially different purpose or the same purpose in a substantially different manner or to a substantially greater extent.
The exception to this rule is for structural changes to a single family or two-family residential structure that do not increase the nonconforming nature of the structure. While pre-existing nonconforming structures can be extended or changed, this change is not allowed unless your local permit granting authority makes a finding that the change is not substantially more harmful to the neighborhood than your existing nonconforming use.
Zoning ordinances in Massachusetts are required to provide that construction or operations under a permit shall conform to any subsequent zoning amendment unless the homeowners start making their structural changes within six months of the permit's issuance. The construction needs to be completed in a reasonable time frame.
Discuss Your Zoning Concerns with a Boston Lawyer
It is important to have the advice of a zoning attorney if you are making structural changes to a Boston home. The real estate lawyers at Pulgini & Norton can represent you in seeking the required permits and ensuring that the structural changes do not violate any existing laws. We represent clients in communities across Massachusetts, including Somerville, Newton, and Malden. Call us at 781-843-2200 or contact us via our online form for a consultation.