Title Reports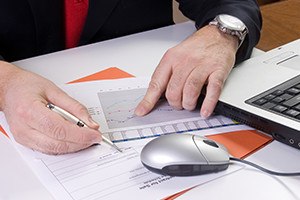 Skilled Real Estate Lawyers Representing Boston Residents
A key document in the home buying and selling process is the title report, which provides important information about whether anyone can challenge the transfer of ownership in property. If the title report shows any clouds to title, the buyer and seller will need to address the defects prior to closing. At Pulgini & Norton, our real estate lawyers represent buyers, sellers, and lenders in home purchases and sales. A Boston title reports attorney at our firm can review a title report and help you address any issues that could affect your transaction.
Title Reports
A title report plays a key role in the conveyance, or transfer of ownership interest, of real property. Under Massachusetts law, title to real property must be marketable before it is conveyed. This means that in order for there to be a valid transfer of ownership in real property, the transfer must be free and clear of any liens, encumbrances, litigation risks, or other defects. If there is an outstanding tax lien on the property, for example, the government has a legal claim to the proceeds of any sale of the property. The lien will have to be removed before title is conveyed to another party.
To ensure that a property's title is marketable, the buyer's or lender's attorney will conduct a title search. The search involves a review of the public records in the county where the property is located. The search goes back a minimum of 50 years. It includes a review of various documents that affect title, including deeds, mortgages, divorce settlements, and wills.
The title report will show the chain of title to the property, which is examined to ensure that title passed properly from one owner to the next. It will also show any encumbrances, such as unpaid real property or federal taxes, mortgages, easements, and judgments. A seller will need to clear the title before it can move forward with conveying it to the buyer. This typically involves paying off the seller's mortgage and any other outstanding liens and taxes by the closing date, and preparing a valid deed in which the seller transfers the ownership in the property to the buyer.
Title Insurance
Sometimes, even the most careful and thorough title search will not reveal every cloud on a title. A buyer and lender can protect against unknown defects by purchasing title insurance. This protects homeowners and lenders from financial losses if any issues develop as to the right of ownership in property. For instance, title insurance can cover defects like:
Incorrect legal descriptions or boundaries;
Recording errors;
Sudden appearance of missing owners or heirs; or
Undischarged mortgages.
Title insurance comes in two forms: the lender's policy and the owner's policy. Most lenders require that a buyer obtain a lender's policy prior to closing. A buyer can decide whether or not it also wants an owner's policy, but having a policy can protect against unforeseen title defects that emerge after the purchase and sale of a property.
Consult a Boston Title Reports Attorney for Advice on a Property Transaction
The property transaction attorneys at Pulgini & Norton have over 40 years of combined experience assisting clients in real estate matters, including the examination of title reports in home sales and purchases. Our lawyers can carefully search and review a title report to identify any defects. We can advise you on how to resolve these defects and assist in clearing them prior to closing. We also can certify that title is marketable and help you with insurance policies. Based in Boston, our real estate lawyers also work with individuals and lenders in Hyde Park, New Bedford, and Andover, as well as other communities. Call us today at 781-843-2200 or complete our online form for a consultation.