Escalation Clauses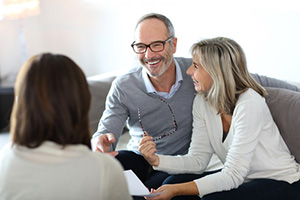 Boston Attorneys Guiding Clients through Real Estate Matters
Real estate purchase contracts include numerous clauses, and it is important that both sellers and buyers understand the meaning of these clauses. Among the clauses that may be included in a real estate contract is an escalation clause or "escalator." This clause permits a home buyer to increase his or her initial offer in the event that the seller receives another offer that is higher. These clauses need to be carefully considered and drafted. The Boston real estate lawyers at Pulgini & Norton can offer advice and representation to prospective home buyers to make sure that all the details of the contract are appropriately worked out in advance.
Crafting an Escalation Clause
Escalation clauses vary depending on the circumstances and who drafted them. Generally, however, they include information about the amount of the initial offer of purchase, how much the amount will be escalated above other competitive bids, and a maximum ceiling that the amount of the offer can reach if there are multiple offers and escalations.
For example, if Buyer A offers $350,000 for a home, an escalation clause can be added that increases his offer in increments of $2,500 above any competing offers. The clause can specify that the maximum offer will be $400,000. If there are no competing offers, Buyer A's offer will stay at $350,000. However, if Buyer B offers $370,000, Buyer A's offer automatically escalates to $372,500. If Buyer C offer $380,000, Buyer A's offer automatically escalates to $382,500. If Buyer B comes back with an offer of $405,000, Buyer A's offer will not escalate, and Buyer B has the best offer.
You should be aware that not all sellers of homes accept offers with escalation clauses. Many sellers prefer a more straightforward process in which buyers offer exactly what they are willing to pay so that the buyers are motivated to offer the highest price right away.
In general, escalation clauses are appropriate when a home is sought after and you believe it likely that you will have to pay more than what your initial offer would have been. Including an escalation clause allows sellers to know how much a particular buyer wants a home, and this is not always the most powerful position for a buyer who is not competing against a lot of other prospective buyers. The seller's attorney or realtor may make counteroffers strategically, knowing that the buyer is willing to pay much more.
When determining whether to include an escalation clause, it is important to have advice from an experienced real estate attorney who understands the market and normal practices. A legal professional can help make sure that you only include an escalation clause when doing so will allow your offer to be competitive with other bids and can figure out whether it would be more advantageous to your bargaining position to not include an escalation clause.
Enlist a Knowledgeable Boston Property Transactions Lawyer
Most people do not buy a home very often, and this decision is a crucial one. If you are considering a home purchase in the Boston area, the real estate attorneys at Pulgini & Norton are ready to assist you. We also advise people in Brookline, Malden, Hyde Park, and other cities in Massachusetts. Call us at 781-843-2200 or contact us via our online form for a free consultation.