Tenancy in Common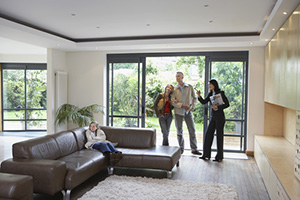 Boston Lawyers Knowledgeable in Real Estate Matters
All homebuyers have to consider how they will take title. If you are an individual, the only choice is to take title individually. However, for married couples or friends buying a house together, there are three main ways that they can hold title to real estate: tenancy in common, joint tenancy, and tenancy by the entirety. Each of these different forms of title comes with different rules related to inheritance and the possibility of creditors going after the property to fulfill one owner's debt. Each form of tenancy has its own pitfalls and benefits. At Pulgini & Norton, our experienced real estate attorneys can advise Boston residents on the various types of property interests.
Creating a Tenancy in Common
A tenancy in common applies to two or more co-owners of property and is considered by some to be the most flexible type of tenant agreement for the purposes of transferring property as an owner wishes to transfer it. In Massachusetts, it is the default form of title that non-married people take.
In a tenancy in common, the owners are allowed to have unequal interests, and they may receive their property interests at different times and through different means. For example, one person can own a quarter of a house, another person can own half of the house, and another can own the last quarter. Each owner can end his or her relationship with the others by transferring the interest to another person, who then becomes a tenant in common with the others.
In a tenancy in common, each owner is allowed to occupy and use all parts of the real estate in all circumstances. The right the owners do need to have in common is the right of possession. However, each owner is only responsible for a proportionate share of expenses, taxes, and repairs. Each owner may sell or transfer his or her interest in the real estate without the others' consent. Whoever receives the share has the same rights and duties as the tenant in common who transferred it to him or her. A tenancy in common can be terminated if the owners either agree to a partition or sue for a partition in court.
One of the critical differences between a tenancy in common and a joint tenancy is that a joint tenancy has survivorship rights, but a tenancy in common does not. When one tenant in common dies, his or her interest passes to heirs. In contrast, if a joint tenant dies, the interest passes to the other joint tenants. Since the property passes to heirs, it has to be probated. Many people want to avoid probate because it is expensive and takes time, and for these people joint tenancy may be a better option.
In a tenancy in common, creditors may attach one owner's property to satisfy a debt. This means creditors can sue for partition and have the real estate sold without the other owners' agreement.
Contact an Attorney in Boston to Discuss a Property Transaction
The real estate lawyers at Pulgini & Norton can inform people contemplating a home purchase in the Boston area about the pitfalls and advantages of a tenancy in common, given their particular circumstances. We provide knowledgeable representation related to real estate matters in Somerville, Medford, Brookline, and other cities in Massachusetts. Call us at 781-843-2200 or contact us via our online form for a free consultation.