Broker Price Opinions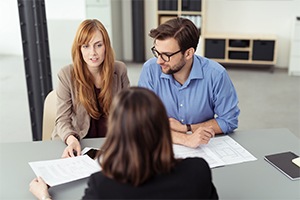 Boston Attorneys Serving Your Real Estate Needs
Broker price opinions, a common way to estimate real estate value, are also known as broker opinions of value. Often, a broker price opinion is ordered so that the value of the property may be estimated before a sale or when securing a new loan. Generally, the broker price opinion is less comprehensive and also less expensive than a full appraisal conducted by a third party. If you are buying or selling property, it may be important to have a broker price opinion. The Boston real estate lawyers at Pulgini & Norton can help you with all of the steps of a property transaction.
Understanding a Broker Price Opinion
A comparative market analysis is supposed to be an unbiased estimate of the market value of real estate by a real estate licensee who is not licensed or certified as an appraiser. Valuation techniques used in any comparative market analysis, such as a broker price opinion, are similar to the approaches used by a certified or licensed appraiser.
Broker price opinions are valuations of property that are completed by real estate brokers or other licensed individuals. A broker price opinion is considered more comprehensive than an Automated Value Model, which calculates a real estate value without a property visit based on market conditions, historical price, and comparables. It is, however, less comprehensive than an appraisal, and thus it is also (in most cases) less expensive. However, the opinion may be provided so that the broker wins the listing, and in such cases, the motives for providing the opinion may be different from the motivation behind an appraisal.
The rules governing broker price opinions vary from state to state. In Massachusetts, real estate brokers and sales people may perform broker price opinions (and other market analysis) as part of the listing process or for other reasons. However, they may not charge a fee for their services. Sections 173-199 of Massachusetts General Law Chapter 112 do not apply to real estate brokers, salespeople, CPAs, or business brokers who give opinions about the price of real estate for the purpose of a prospective listing, sale, business valuation, or purchase, as long as the opinion of the price is not identified as an appraisal.
Often, lenders or a bank will order a broker price opinion if they are considering a short sale offer. Short sales happen when a homeowner owes more on a mortgage than the price at which a piece of real estate is going to be sold. The lender must agree to the short sale, and the lender may agree when a borrower is unable to continue making monthly loan payments and needs to move out. The broker price opinion may be used to determine whether a particular short sale offer is a reasonable one.
In order to perform a broker price opinion, the broker will take photos, look at comparables, estimate repair costs, and form an opinion that will be written and sent to the lender. All broker price opinions are subjective, and in some cases, the lender wants a higher broker price opinion, while someone trying to get approval for the short sale wants a lower broker price opinion.
Discuss Your Situation with a Real Estate Lawyer in Boston
As a homebuyer, seller, or lender, it is important to understand broker price opinions, how they are formed, and their effect. At Pulgini & Norton, our Boston real estate attorneys can help you negotiate to buy or sell your home and represent you through every step of the transaction. Our attorneys also assist buyers, sellers, associations, and lenders in communities such as Malden, Waltham, and Andover. Contact Pulgini & Norton at 781-843-2200 or through our online form for an appointment with a property transaction attorney.