Conservation Restrictions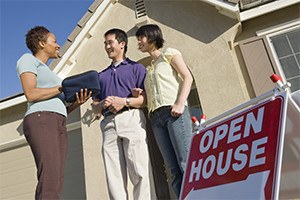 Real Estate Lawyers Representing Boston Residents
Massachusetts is considered a leader in conservation restrictions, which permanently restrict development on environmentally sensitive land but also allow property to remain privately owned. These restrictions are also known as conservation easements in other states and under federal law. They limit future development by transferring certain property rights from a landowner to a governmental entity or nonprofit for conservation purposes. At Pulgini & Norton, our Boston real estate attorneys can advise you on conservation restrictions in connection with a home.
Conservation Restrictions
A conservation restriction gives a conservation nonprofit or government agency development rights that allow it to block future development of the property. The conservation restriction may prohibit some or all development, but it does not provide positive rights. These restrictions may be intended to exist in perpetuity, even after the private ownership passes to an heir or someone else.
There is a federal tax deduction when a conservation restriction is gifted. Specific criteria must be met. The restriction must be a perpetual restriction on land use, and it must be conveyed to a qualified organization for a qualified conservation reason. Qualified organizations include tax-exempt organizations that are committed to conservation, land trusts, and governmental entities. There is no general requirement that the public be able to access the land, and in some cases this serves the very purpose of the conservation. For example, the land may be preserved in order to protect a fragile species from humans.
A conservation restriction can affect market value and therefore may also affect property tax assessments. In Massachusetts, an assessor determines the arm's-length value of selling an encumbered property in light of the restriction. Since conservation restrictions are unique agreements, the valuation must take into account many different factors. In some cases, a conservation restriction blocks all future development, while in other cases, only parts of the property or only certain types of development are affected. Therefore, it can be difficult to predict what the loss in market value may be with a conservation restriction.
In some cases, there is little or no effect because the land may not be subdivided, and its highest use is as a single-family home. In certain cases, a conservation restriction can make a neighborhood more scenic, thereby increasing the value of the property as well as the value of neighbors' property. A charitable deduction for the donation of a restriction is reduced by the amount it enhances any neighboring property owned by the donor or those related to the donor.
Conservation restrictions are a fast-growing area that can have a significant impact on the growth of a city. They are more advantageous to property owners than completely public methods of preservation, such as situations in which the government buys property in order to conserve open space. For homeowners who want to keep their land, conservation restrictions allow them to donate or sell rights related to development to make sure the land is protected for generations to come. In some cases, they are in a better position to actually conserve the land than public entities or nonprofits are. If the land continues to be owned privately, part of it will remain taxed.
Discuss a Real Estate Matter with a Boston Attorney
Our experienced Boston real estate lawyers can represent you in a donation or sale of conservation restrictions. Our firm advises and represents buyers, sellers, associations, and lenders in many Massachusetts cities, including Lowell, Braintree, and Medford. Contact us at 781-843-2200 or use our online form to set up a free consultation with a land use attorney.