Timeshares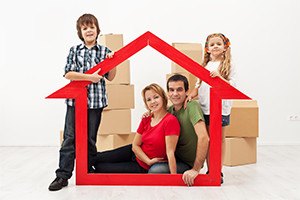 Real Estate Attorneys Serving the Boston Area
Many people in Massachusetts buy a timeshare vacation property that they can use once or a limited number of times per year. There are different types of timeshares. For example, in a fixed week timeshare, the buyer generally owns the right to use a specific unit in the same week every year for as long as the contract specifies. This period of use can be rented out to others or traded. However, in some cases, a buyer reserves different times during a particular period of the year. Often, other shareholders can grab whatever time period they want. If you buy a timeshare, there are several important legal protections that a real estate attorney can help explain to you. The Boston timeshare lawyers at Pulgini & Norton can advise you on your legal rights and responsibilities.
Timeshares in Massachusetts
In Massachusetts, developers are required to make certain disclosures to people who buy timeshares. For example, if there is an exchange program allowing owners to exchange their weeks, the developer needs to let owners know whether participation in the exchange is mandatory or voluntary, describe terms and conditions of its contract with an exchange company, and provide a statement that spells out whether there are any guarantees.
Timeshares are often spontaneous purchases. Accordingly, Massachusetts law provides certain protections for buyers. For example, if you buy a timeshare, developers are required to give you a public offering statement related to the sale. This must be provided no later than the date of the sales contract, before the timeshare interest is transferred. The statement should describe the property and include the developer's name and address, the budget, and notice that you may cancel the contract. Under M.G.L. ch. 183B, § 38, the contract can be canceled within three business days of receiving this statement unless you receive it more than three days before signing the contract.
If you want to cancel the contract, you should send a telegram, use a courier service with guaranteed next-day delivery, mail notice to a seller by registered mail with a return receipt requested, or deliver notice by hand. You should be aware that notice is effective from the postmark date or whenever it is transmitted in the case of a telegraph. Once the contract is properly canceled, the seller will need to refund your payments immediately.
What if the cancelation period has expired? If the timeshare agreement or a clause of the agreement is unconscionable, a court can refuse to enforce it. In some cases, such as when a single clause is unconscionable, the court may refuse to enforce that clause but still enforce the rest of the contract. The court may also limit how the unconscionable clause is applied to avoid an unjust result.
Within your calculations of the cost of buying a timeshare, you should not only consider your monthly mortgage but also consider the division of maintenance fees, utilities, and special assessments. Timeshare owners who fail to make these types of payments may face foreclosure.
Consult an Experienced Timeshare Lawyer in Boston
Timeshares are often sold using high-pressure tactics. It is important to consider such a purchase carefully and enlist the advice of a property transactions lawyer if you are calculating whether this is suitable for you. The Boston timeshare attorneys at Pulgini & Norton advise and represent people in New Bedford, Lowell, Hyde Park, and other cities in Massachusetts. Call us at 781-843-2200 or contact us via our online form for a free consultation.