Planned Unit Development (PUD)
Real Estate Lawyers Serving the Boston Area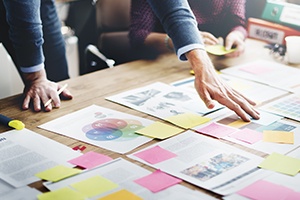 A planned unit development or PUD is a community of different types of homes that may include condominiums, commercial property, and single-family homes. Most often, the predominant property type in a PUD is a single-family home. Similarly to condominium projects, PUDs may be operated by a homeowners association to which each property owner must contribute in order to cover shared costs. If you are thinking about buying a home that is part of a planned unit development, the Boston real estate attorneys at Pulgini & Norton can guide you through every step of the transaction.
Planned Unit Developments
Under section 9 of M.G.L. chapter 40A, a planned unit development or PUD is a mixed use development on a land plot that contains at least 65,000 square feet or five times a particular zoning district's minimum lot size. The development will have a mixture of commercial, residential, open space, or other varieties of building types that make it advantageous for authorities to permit the development to depart from normal zoning requirements. In a PUD, city zoning ordinances may also provide for using structures according to the issuance of special permits.
Homes in a PUD may seem to be single-family homes that include features less often found in condominiums, such as a garage and a yard. However, legally, the structure of a PUD is closer to a condominium, in which there are common areas and a central body that governs the daily operations of the development.
An advantage of buying a home in a planned unit development is the shared amenities, maintenance, and services. Amenities in PUD homes may include access to playgrounds, parks, swimming pools, trails, common land, and tennis facilities. Services may include security and landscaping. Generally, each homeowner in the PUD will need to pay specified dues in order to keep up these benefits of living within the development.
Like condominiums, each PUD has its own set of rules, which are included in homeowners' association documents, such as the bylaws, CC&Rs (declarations), articles of incorporation, and budget. It is important to read the budget carefully to figure out whether you can afford to buy into a PUD over the long haul. For example, you may not plan to use certain amenities like the swimming pool and tennis facilities, and in that case, the dues may not be worth it for you, and it might make more sense to purchase a single-family home.
For some homeowners, buying a home in a particular PUD may be a good deal. For example, certain elderly homeowners may appreciate shared security and shared recreational facilities. Unlike with single-family homes, when you buy into a PUD, you have more control over who your neighbors are, as well as the pets in the community and the lifestyles that your neighbors may have. The bylaws and CC&Rs will specify whether a business may be run out of a home in a PUD and whether there are quiet hours.
It is also important as a buyer to ensure that your lender knows that the home that you are buying is in a planned unit development. The lender will want to review the documents associated with the PUD in order to figure out the risks and conduct a proper underwriting and approval process for the loan.
Seek Guidance from a Boston Attorney for a Real Estate Transaction
At Pulgini & Norton, our experienced Boston real estate lawyers can assist you with every step of buying a home in a planned unit development. Our firm also represents buyers, sellers, associations, and lenders in Somerville, Quincy, and Newton, among other Massachusetts communities. Call us at 781-843-2200 or contact us through our online form for a consultation with a property transaction attorney.