REO Transactions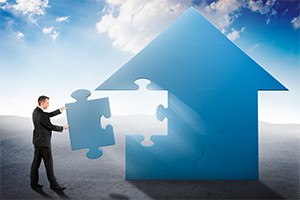 Real Estate Attorneys Advising Boston Residents
If a homeowner defaults on a mortgage, his or her home is repossessed through foreclosure. The lender sells the property once it is foreclosed upon. There are two ways by which a lender can sell foreclosed homes: auctions and REO transactions. In an auction, the lender usually asks to start the bidding with the outstanding loan amount. If there are no interested bidders, the bank can repossess and market the home as a bank real estate owned (REO) property. The lender must clear up any encumbrances on the property, pay any outstanding fees if it is a condominium, and evict any tenants. Usually, an REO property can be bought at a discount because it is considered a distressed property. At Pulgini & Norton, our Boston real estate lawyers can represent buyers and lenders in REO transactions.
REO Transactions
In Massachusetts, lenders must show they made a good-faith effort to negotiate with delinquent borrowers and took reasonable steps to avoid foreclosing on the borrowers' homes. Among these steps is considering whether a borrower can make a lower affordable monthly payment than what they are paying. Lenders are also required to show they can obtain more revenue through foreclosure than by modifying the mortgage. Banks will need to show how much more they will get by selling the property in an REO transaction than by modifying the borrowers' loans.
A lender that acquires REO property by foreclosing or through a deed in lieu of foreclosure may lose profits until resale. Often, REO properties are sold as they are, but in some cases, there is a need for repairs or other accommodations to get the property sold. Repairs are usually only made to those aspects of the property that can affect a buyer's ability to finance the purchase.
For a buyer considering an REO transaction, it is important to be aware that there are loopholes for banks in REO transactions that are not available for private citizens selling their homes. For example, Title 5 regulations mandate that homes that are not on the town sewer have their own septic system or other onsite sewage disposal system inspected before the property is sold. The inspection happens no more than two years before the sale, or three years if the waste disposal system was pumped on a yearly basis after inspection. This inspection is a routine cost for home sellers. However, foreclosing institutions are allowed to avoid the obligation to have a Title 5 inspection.
The inspection can be avoided for up to six months after a foreclosure sale, as long as during that time period, the foreclosing institution allocates the responsibility for inspection to an unaffiliated third party by contract. Often, this third party is the buyer at the REO sale. The buyer then has to go to the trouble and expense of complying with Title 5.
Buyers may still need financing to fund their purchase of an REO property, even though it is less expensive. Most lenders require buyers to have a passing inspection before closing or else put money into an escrow fund to cover the costs of inspection and possible repairs.
Consult an Experienced Boston Lawyer for a Real Estate Matter
Our Boston real estate attorneys can help you understand the requirements related to REO transactions. Our firm advises and represents buyers, sellers, associations, and lenders in Andover, Quincy, Cambridge, and other cities in Massachusetts. Contact Pulgini & Norton at 781-843-2200 or through our online form for a free consultation with a property transaction attorney.