Per Diem Charges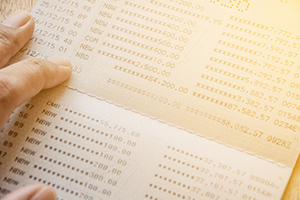 Real Estate Lawyers Guiding Residents of Boston and Surrounding Areas
Closing costs after a mortgage has been taken out may vary enormously. Many different fees must be paid, including title fees, insurance fees, and mortgage discount points. Sellers who receive an offer on their home will need to consider the closing date carefully during the negotiation of a real estate transaction. Often, real estate transactions close in 30 days, but sometimes for luxury homes involving jumbo loan financing, 45 days will be requested for closing. However, in some cases, lenders cannot get their underwriting tasks completed by closing. If a transaction does not close by the agreed upon date, the party at fault will be in breach of the contract, and the drafting of the contract should consider this possibility. A per diem charge may be used for each calendar day that a buyer does not close after the original contractual closing date. The Boston real estate attorneys at Pulgini & Norton can help you structure your deal in this regard.
Per Diem Charges
A seller should let the buyer know if they are willing to wait for the lender to finish all of the underwriting tasks and extend the closing. Usually, sellers continue to incur charges related to their own mortgages and taxes on a daily basis, which are not taken into account when calculating whether the original deal made sense. They may ask the buyer to take on the burden of those expenses through the per diem charge.
A per diem charge may be structured in many ways. It should be included in the purchase and sale agreement, and the agreement should clearly outline how and why the fee will be applied. That way, if a buyer is in violation, the fee may be charged, and nobody is surprised.
It may be helpful to have an attorney help you negotiate and draft the contractual language for the fee. If it is appropriately drafted, this type of language may help make sure that you are not left in a worse economic position through no fault of your own. Additionally, a per diem charge motivates buyers to pressure their lenders to speed up the underwriting process so that the closing can happen as soon as possible.
If a purchase and sale agreement does not include a per diem, a seller may still request it upon learning that the closing is not going to happen on schedule. However, the buyer is not required to pay it. If the buyer refuses to negotiate or pay a per diem, you will need to decide whether you want to extend the closing date or pursue other options. We can give either a buyer or a seller advice in this regard.
Discuss Your Situation with a Real Estate Attorney in Boston
If you are concerned about making sure that your purchase and sale agreement includes language to guard against the possibility of lender delays, it may be important to obtain legal counsel and ask about per diem charges. At Pulgini & Norton, our Boston real estate lawyers can help you with every step of a residential property transaction, including negotiating, drafting an agreement, and obtaining necessary inspections. We also represent clients in New Bedford, Weymouth, and Newton, among other Massachusetts communities. Call us at 781-843-2200 or contact us through our online form for an appointment with a property transaction attorney.