Limited Equity Cooperatives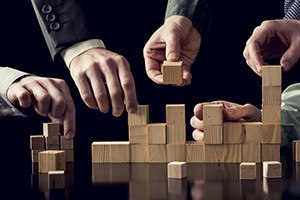 Boston Lawyers Experienced in Real Estate Matters
Limited Equity Cooperatives are a type of homeownership that is currently popular. They are considered affordable and secure. Cooperatives, or co-ops, are resident-controlled and involve shared ownership of housing. A co-op is a corporation made up of the residents, and the structure or structures that are cooperatively owned may be individual houses, townhouses, apartments, or mobile homes. If you are interested in buying or selling a limited equity cooperative, you should consult the Boston real estate attorneys at Pulgini & Norton.
Limited Equity Cooperatives
Chapter 157B, Section 3 governs co-ops. It provides that the purpose of co-ops is to offer safe, decent, and affordable housing in Massachusetts by allowing individuals to form cooperative corporations in order to develop, acquire, own, and operate multi-family housing on a cooperative plan. These corporations have the duties, restrictions, and liabilities of other corporations.
Generally, in co-ops, a resident owns a share of stock in a corporation that is composed of all of the residents. Unlike a condominium resident, the resident does not own the individual unit, but they do share ownership obligations with other residents. The limited equity cooperative is a specific type of cooperative arrangement, in which the individual does not obtain a mortgage for the unit. A limited equity co-op has income limits for new shareholders and places restrictions on how much each share may increase.
If there is a vacancy in a limited equity co-op, the co-op corporation offers the unit to new applicants and reviews their applications. In some cases, they get assistance from the city in finding applicants. However, the co-op is responsible for choosing the applicant to whom the co-op will go.
The share price for an individual buying into the co-op is low, usually less than a down payment on a similar condominium, which means it may be a particularly good choice for people with lower incomes. Co-op share ownership is equivalent to both a long-term lease on a particular unit and a vote on how the corporation is governed. Thus, an individual is functionally both an owner and a tenant.
Each co-op member may participate in electing the Board of Directors, which will make decisions about the co-op. Co-ops provide direct control over one's housing, and no landlord profits from the payments.
Unlike a tenant in an apartment, you cannot be evicted from a co-op unless you violate your lease. Some co-op members stay decades in their co-op, longer than they would have stayed in a standalone single-family residence. If you decide to leave your co-op, you sell a share of stock in the corporation, rather than the individual unit. The value you may obtain for selling the share is restricted by a formula that keeps the home affordable for all of the residents.
Limited equity cooperatives are different from syndicated co-ops, in which corporations pay for the original construction and in exchange become limited partners in the co-op. As limited partners, they approve budgets for the co-op and changes in the management company. Often, the developer stays in charge of a syndicated co-op during the first year.
Consult a Knowledgeable Real Estate Attorney in Boston
When you buy a share in a limited equity cooperative, it may be beneficial to have an experienced Boston real estate lawyer on your side. At Pulgini & Norton, we can advise you from start to finish. Our property transaction attorneys represent buyers, sellers, associations, and lenders in many Massachusetts cities, including Cambridge, Andover, and Weymouth. Contact Pulgini & Norton at 781-843-2200 or through our online form for a free consultation.