Mortgage Programs for First-Time Buyers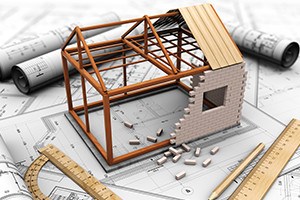 Boston Attorneys Knowledgeable in Real Estate Matters
Buying your first home requires careful thinking about the financial consequences of home ownership. Among other things, you will need to consider the loan costs. In Massachusetts, there are a number of mortgage programs for first-time buyers. These vary by down payment, income limits, and mortgage insurance requirements. They are designed to help individuals overcome the usual obstacles to obtaining a home loan, such as low credit or a limited amount of money to put down as down payment. For guidance on these issues and other matters, you can contact a Boston mortgage attorney at Pulgini & Norton. Our real estate lawyers can represent your interests and offer thoughtful advice throughout the process.
Mortgage Programs for First-Time Buyers
Before you start looking at houses, you should try to obtain a mortgage pre-qualification from a lender. The loan officer will review your financial information and run a credit check to provide you with an estimate of what you can afford as a monthly mortgage. The mortgage pre-qualification you get is not a commitment, but it can give you a sense of whether you can afford a private loan. In some cases, a private bank lender may say that the bank will not give you a loan or cannot give you a good loan over the long term based on your income.
Before giving up on homeownership, you should investigate mortgage programs for first-time buyers to determine whether they can help you reduce the cost of homeownership over the long term. The Department of Housing and Economic Development does not offer mortgages directly to first-time buyers. However, some banks provide products for first-time buyers, and there are other programs created by legislative mandate.
For example, in response to a Federal Reserve study showing racial bias in mortgage lending, several agencies met to create the SoftSecond Loan Program, which was designed to offer solutions to obstacles that lower-income first-time home buyers faced. This program was successful and was transformed into the simpler ONE Mortgage Program. To be eligible for this program, you must be a first-time home buyer with an income at or below the median income for the area.
Even buyers with a reasonably high income can apply for programs offered by MassHousing, which was created as an independent public authority in 1966. The MassHousing programs have different eligibility requirements and different benefits. In general, to be eligible for these programs, you must complete a first-time home buyer class before the closing date for your home.
What are the benefits? Currently, you can earn up to $122,040 and still be eligible for a MassHousing mortgage, although the income limit varies from city to city and the type of property to be bought. The loans have competitive interest rates and fixed rate terms, and they permit 97% financing. No cash is required on single-family homes or condominiums. However, you must still meet a lender's underwriting requirements.
Another option may be a Federal Housing Administration (FHA) loan, which has more relaxed credit score requirements and a low down payment. You do not have to be a first-time buyer to secure a FHA loan, and there are no income limits. Borrowers may be able to buy a more expensive house with this type of loan than what is allowed with a MassHousing mortgage or the ONE Mortgage Program. However, you should be aware that the total cost of borrowing with an FHA loan is higher than the other options, due to a mortgage insurance premium and annual insurance premium that must be paid down over the years.
Seek Legal Guidance from a Boston Real Estate Lawyer
If you are buying a home for the first time, you should look at all your options and consider how your decisions will affect you down the road, not just in the moment. Our knowledgeable real estate attorneys can help Boston residents assess their financing options and draft documents to make sure their interests are protected. We also represent clients in Medford, Quincy, and Waltham, among other communities throughout Massachusetts. Call our property transactions attorneys at 781-843-2200 or contact us via our online form to set up a consultation.