Added Benefits for Dependents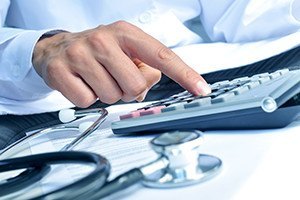 Boston Lawyers Assisting Workers' Compensation Claimants
If you are a parent who has been hurt at work, you are likely facing financial stress not only related to your medical bills and lost time off work, but also any expenses related to your children. Under the Massachusetts workers' compensation law, you are entitled to adequate, reasonable medical care due to a job-related injury or illness, as well as mileage or travel reimbursement, and you may also be entitled to temporary or permanent disability benefits. As a worker with children or a dependent spouse, you may also be entitled to added benefits for dependents, depending on the amount of your weekly disability payments. The Boston workers' compensation attorneys at Pulgini & Norton can explain how these benefits may help your family.
Added Benefits for Dependents
Workers are not compensated for their first five calendar days of being incapacitated unless they are disabled for 21 or more calendar days. Disability benefits may consist of temporary or permanent total disability benefits, or they may be partial disability benefits. Temporary total disability benefits provide compensation at 60% of your wage for at most 156 weeks. An additional $6 is added to payments for each dependent when the weekly payment falls below $150.
Permanent disability benefits are 2/3 of an injured worker's wage, and they can be paid indefinitely for the length of the permanent disability. The minimum weekly payment is $218.65 or 20% of the state average weekly wage, while the maximum weekly payment is $1,093.27 or 100% of the state average weekly wage. As with the temporary total disability benefits, you can receive $6 extra per dependent per week, but only if your weekly payment falls below $150.
For permanent partial disability benefits involving non-scheduled injuries, you can be paid for at most 260 weeks. However, this period can be extended to 520 weeks if you suffer a permanent loss of 75% or more. As with the other types of disability benefits, you can receive $6 more per dependent per week, if your weekly payment falls below $150. Lump sum payments are permitted for scheduled losses. When a worker passes away on the job or in connection with a work-related injury or illness, his or her spouse and dependent children are entitled to death benefits. The surviving spouse can receive weekly benefits that equal 2/3 of the decedent's average weekly wage in place at the time of the injury or illness. A surviving spouse also becomes eligible for yearly cost of living adjustments (COLA) two years after the date of the injury or death. If the spouse remarries, the decedent's children can potentially receive $60 a week, although the total weekly amount that is paid to all the children cannot be more than what the spouse was previously receiving. Death benefits may be paid as long as the spouse remains dependent and does not remarry.
Consult a Workers' Compensation Attorney in Boston
If you are injured at work or because of your job and have children, it is crucial to consult a workplace accident lawyer to make sure that you vigorously assert your rights. At Pulgini & Norton, our Boston workers' compensation lawyers advise and represent injured individuals in Weymouth, Braintree, Malden, and other cities in Massachusetts. Call us at 781-843-2200 or contact us via our online form for a free consultation.