Extension of Pay without Prejudice Period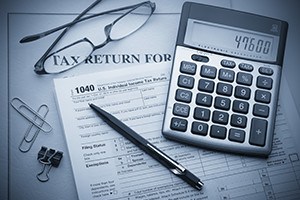 Workers' Compensation Lawyers Guiding Boston Residents
Within a few weeks of suffering a job-related injury or illness that has been reported to your employer and the employer's workers' compensation insurer, you will start to receive compensation for lost wages. These replace wages for days you were disabled after the first five days of disability. However, you should not assume an insurer has accepted liability for your claim simply because you receive compensation. The first 180 days after your work-related injury are considered a pay without prejudice period. You may receive a request for an extension of the pay without prejudice period. You should not grant an insurer's request for an extension without consulting a Boston workers' compensation attorney, like the experienced attorneys at Pulgini & Norton.
Extension of Pay Without Prejudice Period
Insurers can pay benefits to employees who have made a claim for up to 180 days without making a final determination about their claim. Their payments during this period do not mean an acceptance of liability. Instead, they can stop or reduce your payments with seven calendar days of written notice. This notice is provided through a Form 106.
The insurer will need to give you its grounds for taking this action on the Form 106. If an insurer continues to pay you past the 180-day period without asking for an extension, it will need to obtain your consent or a judge's consent to reduce or stop paying benefits. The Department of Industrial Accidents (DIA), which administers the workers' compensation system, must also approve.
Before giving your consent, you should consult an attorney. While signing the Agreement may seem harmless because it seems like the insurer is agreeing to pay you for another 180 days, in reality, extending this period simply allows the insurer to defer a final decision. The expiration of the 180-day period makes it harder for an insurer to stop paying you benefits. After this period expires, an insurer can stop paying only under certain circumstances, including the following:
The insurer obtains an order of termination from an administrative law judge;
The insurer obtains your consent;
You go back to work with no wage loss; or
The insurer receives a medical report from your doctor stating that you are capable of going back to work, with a certification that the doctor reviewed your job description, and the insurer has received a letter from your employer that your job is open and ready.
If an insurer receives your consent to extend the pay without prejudice period, it can change your weekly compensation or stop or reduce your benefits of its own accord. It will only have to give you notice of seven days during that period. This means you could suddenly be left without compensation. In many cases, it is better to obtain a final determination rather than give the insurer this leeway. An attorney can help you figure out the appropriate next steps.
Discuss Your Workers' Compensation Claim with a Boston Attorney
At Pulgini & Norton, our skillful Boston workers' compensation lawyers can advise and represent employees who receive an insurer's request for an extension of the pay without prejudice period. We also represent people in New Bedford, Somerville, Quincy, and other cities in Massachusetts. Call us at 781-843-2200 or contact us via our online form for a free consultation with a workplace accident attorney.