Lost Wages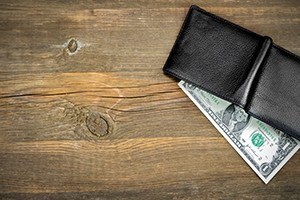 Boston Attorneys Serving Workers' Compensation Claimants
Work-related accidents or illnesses can sideline a person for an extended period of time, with no way to earn a living. Massachusetts protects injured employees by requiring that all employers carry workers' compensation coverage. However, the process for obtaining benefits, particularly lost wages, can be challenging and may require the assistance of a Boston lost wages lawyer. The workers' compensation attorneys at Pulgini & Norton can assist you if you have been hurt at your job. We have represented claimants at every stage of the process, including appeals at the Department of Industrial Accidents (DIA).
Workers' Compensation in Massachusetts
You can receive workers' compensation benefits if you are injured or become ill as a result of your job. Massachusetts employers must provide their employees with this coverage. Workers' compensation is a form of no-fault insurance that offers benefits to people who suffer a job-related illness or injury. It includes medical coverage for the condition, retraining, and a single payment for any disfigurement or scarring.
One of the key benefits you can receive under workers' compensation is lost wages. Depending on how your injury or illness is categorized, you can receive a portion of your weekly salary for a certain period of time. Most claimants will need to prove the severity of the injury or illness to obtain the appropriate amount of benefits.
Seeking Reimbursement for Lost Wages
To qualify for lost wage benefits, you must miss work for at least five days due to your injury or illness. These days can be full or partial, and they do not need to be consecutive. Massachusetts sets both a minimum and maximum amount that you can receive, which is based off the state's average weekly wage (SAWW). These amounts are set each year on October 1, but the amount of wage benefits you can receive will be based primarily on the degree of your disability. The three categories under workers' compensation are:
Permanent total disability – You cannot perform any type of work because of your condition. You can get up to two-thirds of the average weekly wage you earned before your illness or injury, or the minimum amount under the SAWW, but no more than the maximum allowed by the state. You can receive wage benefits for as long as your condition lasts.
Temporary total disability – Your injury is total but temporary if you cannot work for at least five days. Certain factors are considered in determining whether you have a temporary total disability, such as your age, experience, and training. You can get up to 60 percent of your average weekly wage for a maximum of three years, up to the SAWW. You will not receive compensation for the first five days of your disability.
Partial disability – You are considered partially disabled if you can still hold a job, but only at a reduced capacity. For example, you may need to work part-time or work in a different role as a result of your injury or illness. You can receive 60 percent of the difference between your weekly wage before and after your condition arose for up to five years.
Many insurers deny initial claims for workers' compensation benefits. They may dispute the severity of your harm, or claim that it is not job-related. You may need to appeal to the DIA to obtain your lost wage and other benefits. The process can involve multiple stages, and you must present evidence to support the extent of your disability.
Consult a Boston Lost Wages Lawyer after an Accident
At Pulgini & Norton, our workers' compensation attorneys provide Boston employees with the legal advocacy and support they need to seek the benefits they deserve. We can advise you on your rights following an injury or illness. We can effectively present your claim to the DIA if an insurer has denied you benefits, or if it seeks to reduce your current assistance. Our workplace accident lawyers assist clients in Somerville, Medford, and Lowell, among other Massachusetts communities. Call us today at 781-843-2000 to schedule a consultation, or you can reach us via our online form.