Correction Officer Claims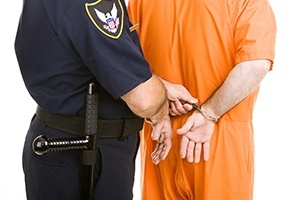 Boston Attorneys Helping Individuals Apply for Workers' Compensation Benefits
Massachusetts correction officers have a dangerous job. There is a high risk of violent attacks. Some of the injuries that may be suffered include mental distress, back injuries, cuts and lacerations, PTSD, contagious illnesses, fractures, and broken bones. Correction officers also have a higher risk of heart disease. If you need to file a workers' compensation claim in the Boston area, the lawyers at Pulgini & Norton may be able to help.
Claims by Correction Officers
Under Massachusetts General Law, chapter 30 § 58, an employee of the Commonwealth who is eligible to receive workers' compensation, sustains injuries on the job, and has enough sick leave credits must be granted a leave of absence with pay for days he or she is absent due to injuries until the employee returns to work or until the case is approved by the industrial accident board. Any workers' compensation for that period is refunded to the state.
There is also a provision for assault pay that applies when correction officers are physically injured due to the violent acts of prisoners or patients in custody. The correction officer is paid the difference between the weekly cash benefits to which he or she would be entitled and his or her usual salary, without this being charged to his or her sick leave credits. This is the case even if the absence lasts for fewer than eight calendar days.
The assault pay is paid in addition to the usual workers' compensation benefits that are allowed. It is not reduced based on partial disability status. Correction officers may be able to get their total salary before the injury because they are entitled to assault pay on top of the regular benefits for total disability.
Benefits may include prescription medication, vocational rehabilitation, medical care, temporary total disability, and permanent and total disability benefits. The benefits available depend partly on how the worker's disability is classified.
The three categories of disability are partial disability, permanent total disability, and temporary total disability. A partially disabled worker is one who is able to work but at less than his or her previous earning capacity. A worker who is permanently and totally disabled is unable to perform any kind of work. He or she can receive 2/3 of his or her weekly compensation prior to the injury for as long as the disability lasts. A temporary total disability leaves a worker unable to work for at least five days after the accident. He or she can receive up to 60% of his or her weekly wage before the injury for up to three years.
It is not uncommon for a correction officer to suffer serious emotional trauma as a result of a violent attack by a prisoner. In Massachusetts, you can recover for emotional disabilities like PTSD as long as you can prove that a workplace event was a contributing factor to the disability. While this is difficult to prove in many cases, in cases of violent attack the causal relationship between the two is usually easier to show.
Consult a Workplace Accident Lawyer in Boston
Correction officer claims often stem from violent encounters, but they can arise from more mundane events as well. The workplace accident attorneys at Pulgini & Norton can advocate for individuals in Boston who are suffering from any kind of job-related injury. We represent residents of communities throughout Massachusetts, including Somerville, Cambridge, and Medford. Call us at 781-843-2200 or contact us via our online form for a consultation.