Internal Injuries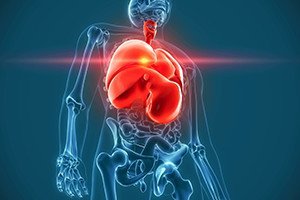 Dedicated Workers' Compensation Lawyers for Employees in the Boston Area
The workers' compensation attorneys at Pulgini & Norton have over 40 years of combined experience assisting injured Boston employees and their families. Our lawyers have advised and represented clients in complex claims for benefits. If you suffered internal organ damage from a workplace accident, you may be eligible for this coverage.
Internal Injuries from a Workplace Accident
If you were involved in a job-related accident, you may have suffered internal injuries, or trauma to certain organs. This can rupture surrounding blood vessels and lead to internal bleeding or hemorrhaging. Injuries to the heart, lungs, abdomen, brain, and large blood vessels are the most serious sources of internal bleeding.
Unlike external injuries, internal injuries can sometimes go unnoticed for hours or days after the accident. They can, however, have severe consequences that can lead to permanent damage or even death. Recognizing the signs of internal injuries is crucial to getting critical medical attention early on. These signs include:
Abdominal pain or swelling
Headache or loss of consciousness
Light-headedness or dizziness
Swelling or pain in the leg
Internal injuries are usually the result of blunt or penetrating trauma from motor vehicle crashes, slips and falls, or sharp objects. You should seek prompt medical attention if you were involved in an accident. Even if you do not see signs of an injury, a physician should examine you to ensure you have not suffered any internal injuries.
Pursuing a Claim for Benefits
Employees in Massachusetts are usually eligible for workers' compensation benefits if they suffered a disabling job-related injury. These benefits may include weekly wage compensation, medical coverage, job retraining, a one-time payment for certain loss of bodily functions or disfigurement, and dependent benefits. The injury must be work-related, and the worker must miss at least five days of work to qualify for benefits.
Wage benefits vary based on the severity of an injury. If an injury leaves a worker totally and permanently disabled, he or she can receive lifelong wage benefits of up to two-thirds of his or her pre-injury wage. A worker with a total but temporary disability can receive up to 60 percent of his or her average weekly pre-injury wage for up to three years. If the worker suffered a partial disability, he or she can receive up to 60 percent of the difference between his or her pre-injury wage and post-injury wage for up to five years.
While receiving workers' benefits seems straightforward, the process is complex, and many insurers initially refuse to accept liability for a workplace injury. For instance, if a worker normally uses a car for work and was injured in a car accident, the insurer may argue that the incident was actually not job-related.
If an insurer denies a claim for benefits, the worker must appeal the decision to the Department of Industrial Accidents (DIA). The appeals process involves filing the necessary paperwork and appearing before the DIA. A conciliator will try to help the worker and insurer come to a voluntary agreement about the benefits. If no agreement is reached, a conference is scheduled with an administrative judge. If either party disagrees with the judge's conference order, it can appeal. A hearing is then held before the same judge, but unlike the previous phases of the appeal, the hearing is a formal legal proceeding. A worker will have to prove that his or her injury is work-related, and that the related medical costs are necessary and reasonable given the gravity of the injury.
Seek Representation from Boston Attorneys for Your Work Injury Claim
Pulgini & Norton offers dedicated representation to victims of workplace accidents in the Boston area. Our work injury lawyers have significant experience in DIA proceedings. If an insurer has denied your claim or wants to reduce your benefits, we can capably represent you in an appeal. We serve clients throughout Cambridge, Weymouth, and New Bedford, in addition to other communities throughout the state. For a consultation, give us a call today at 781-843-2200, or contact us by completing our online form.