Injuries to Government Employees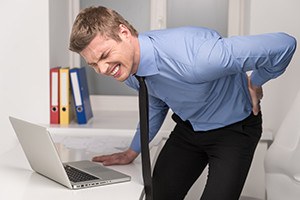 Boston Lawyers Advocating for Workers' Compensation Claimants
Massachusetts requires most employers to provide workers' compensation insurance that covers all of their employees starting with their first days on the job. Employees who are covered include people who earn salary or wages, either part-time or full-time. This means that most state, county, and municipal government employees are entitled to benefits if they suffer job-related illnesses or injuries. If you are a government employee who has been injured on the job, the Boston workers' compensation attorneys at Pulgini & Norton may be able to help you recover benefits.
Seeking Benefits for Injuries as a Government Employee
If you work for the Commonwealth of Massachusetts or a local or county government, you face a risk of injury just as employees of private businesses do, and in some cases the risk is far greater. Government employees include police officers, sheriff department's employees, sanitation workers, clerical staff, and fire department employees. Many of these jobs expose employees to physical injuries or emotional harm. Workers' compensation benefits may compensate you for medical expenses and lost wages arising from a job-related injury or illness.
Few employees are excluded from workers' compensation coverage in Massachusetts. Federal government employees are a notable exception, but they are covered by a separate workers' compensation law. Most private employers buy workers' compensation coverage from an insurance company, and the insurer pays benefits to injured employees, but some government employers, such as the Commonwealth of Massachusetts, are self-insured. This means that the employer pays benefits directly.
Benefits often include weekly disability payments, medical expenses, vocational training, and payments for disfigurement or loss of function. Disability benefits may compensate a worker for partial disability, permanent total disability, or temporary total disability, and they may compensate the family of a deceased worker for that person's death. There are penalties for insurers (including self-insurers) that fail to make benefit payments as required by Massachusetts law.
Although the workers' compensation system was designed to make it easier for employees to recover benefits than to bring a lawsuit, there may be obstacles. In some cases, government workers are alarmed to find that their government employer denies that they were injured at work, requests a deposition, or promises benefits but fails to provide them.
In exchange for workers' compensation benefits, many government employees give up the right to sue their employer in a private lawsuit. However, different rules apply to police officers, firefighters, and emergency medical technicians. For example, the laws that provide benefits to police officers and firemen when they are hurt on the job also protect their right to make a claim for compensation against a third party that caused their injuries. Under Massachusetts General Laws Chapter 41, section 111F, a city or town must pay injury-on-duty wages to an injured police officer who has been hurt through no fault of his own. The statute also permits the injured officer to sue a responsible third party. Under Section 111M, an employee of a town, city, fire district, or water district that must deliver emergency medical services is to be granted leave without loss of pay for the period of disability if he is incapacitated by an on-the-job injury for which he is not responsible.
Contact a Workers' Compensation Attorney in Boston or Beyond
If you are a government employee who has been injured on the job, it may be beneficial to have an experienced Boston workers' compensation lawyer on your side. At Pulgini & Norton, we can vigorously assert your right to benefits. Our work injury attorneys represent workers' compensation claimants in many Massachusetts cities, including Cambridge, Andover, and Weymouth. Contact Pulgini & Norton at 781-843-2200 or through our online form to schedule a free consultation.