Workers' Compensation Settlements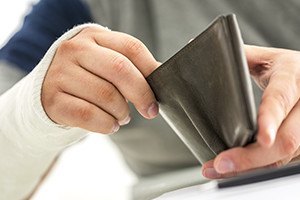 Experienced Work Accident Attorneys Assisting Boston Employees
You may qualify for workers' compensation coverage or possibly have a claim against a third party if you suffer a job-related injury. You may also receive an offer to settle your claim with the employer's insurer or the third party. A Boston workers' compensation settlement lawyer at Pulgini & Norton can advise you if you are hurt at your job and receive a settlement offer for the ensuing claim. Let our firm use our knowledge of this legal area to help you.
Workers' Compensation Settlements
If you were hurt at work, you may be eligible for benefits. Your employer's insurer will determine if you qualify for workers' compensation. Your benefits can include coverage for any reasonable medical expenses related to your injury, lost wages, retraining, and other costs. Workers' compensation is a no-fault type of insurance, which means that an injured worker who qualifies for it will receive coverage regardless of whether the employer or employee is responsible for the injury.
In some cases, however, a job-related accident is at least partly caused by a third party. A contractor or a product manufacturer, for instance, may be responsible for your harm. You can initiate a personal injury lawsuit against that entity. In most cases, you can try to obtain damages by proving that your accident was caused by the third party's negligence.
Although your insurer's employer or a third party can contest your claim, you may also receive a settlement offer. An offer to settle your claim with your employer's insurer has a different set of considerations than an offer to settle with a third party. You should consider not just the offer but also its impact on any other possible claims or benefits, as well as your ability to return to work.
Settlements with Your Employer's Insurer
You may receive a lump sum settlement offer from your employer's insurer for your workers' compensation claim. A lump sum settlement is a single payment that replaces your weekly wage compensation and other benefits in some cases. They are carefully negotiated and subject to administrative review. An insurer's offer to settle has to be in writing. The Department of Industrial Accidents (DIA) will review the settlement offer and determine if it is in your best interest. If it approves, you can settle your claim with the insurer. If the DIA disapproves, you and the insurer will need to resume negotiations until an acceptable lump sum settlement is reached. If you accept one of these offers, there is a presumption that you will miss one month of work for every $1,500 you receive as part of your settlement.
Settlements with Third Parties
If a third party is responsible for your injury, you can initiate a Massachusetts personal injury lawsuit against it. Massachusetts requires that you wait a minimum of seven months after your accident to file a claim in these circumstances. A key distinction between a settlement with your employer's insurer and a settlement with a third party is the statutory requirement that the settlement is in your best interest. This only applies to settlements in workers' compensation claims. In other words, third parties are not required to make you a settlement offer that is fair, and the offer is not subject to review or approval by any agency. However, if you do receive a settlement offer in your workers' compensation claim and also have a pending third-party action, you can present both to the DIA. It can then consider the settlement offer and the third-party action to determine if the settlement is in your best interest.
Consult a Workers' Compensation Settlement Lawyer in Boston
At Pulgini & Norton, we provide experienced and capable representation to employees seeking benefits and compensation after job-related accidents and illnesses. Our work accident attorneys have four decades of combined experience representing injured employees. We can assist you in filing a claim for workers' compensation or a personal injury lawsuit against a third party that caused your harm. Our Boston workers' compensation attorneys also can advise you if you receive a settlement offer and explain how it may affect any other benefits or claims you may have. We serve clients in Quincy, Malden, and New Bedford, among other communities throughout the state. Call us today at 781-843-2200, or complete our online form to schedule a consultation.