Tendon Injuries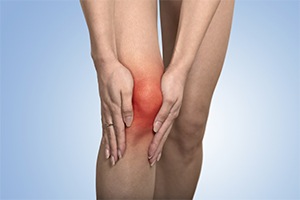 Workers' Compensation Lawyers Advising Boston Employees
Tendons are tough fibers connecting muscle to bone. Often, tendon injuries occur at the elbow and heel joints. Tendon injuries may appear sudden, but often they occur because numerous tiny undetected tears in the tendon have occurred over a longer period. One common type of tendon injury is tendonitis, which refers to tiny tearing in the tendon caused by overusing the tendon. Tendinopathy includes inflammation and tear injuries. Employees such as factory workers, who make the same motions over and over on the job, may suffer tendon injuries. At Pulgini & Norton, our Boston workers' compensation attorneys understand the pain that tendon injury sufferers may feel. We can pursue benefits on your behalf so that you can rest and recover.
Pursuing Benefits for Tendon Injuries
You may identify that you have a tendon injury because pain increases when you use a joint, you have more pain during the night or at daybreak, the area is tender, swollen, warm, or red, or there is a crunchy sound when you use the tendon. You should see a doctor if you suspect a tendon injury. You should also rest the painful area and apply ice packs. Often, doctors will suggest that you take over the counter pain relievers as well. Other treatments that may be prescribed include range-of-motion exercises to prevent the area from becoming stiff. When symptoms are severe or not improving, your doctor may perform tests to confirm that there is a tendon injury.
You should report a work-related tendon injury to your employer right away, even if it is not totally disabling. Although it is not required, it is wise to report the injury in writing and to document what happened. You should also write down the symptoms that you experience as you experience them each day. If you are disabled for less than five days, you are eligible for payment of medical bills but not lost wages. You become eligible for up to 60% of your lost pay if you cannot earn your full wages for five days. Your employer needs to file a first report of injury form with its insurer.
You have the right to choose the doctor who treats you. However, your employer may require you to see a preferred provider for the initial visit. After the initial visit, you may see your own doctor. You are only allowed to change your doctor one time without receiving an insurer's permission.
Moreover, the insurer may require you to see its doctor for what is called an independent medical evaluation (IME). The IME doctor is not independent. Usually, insurers pick someone to conduct the evaluation who is conservative and likely to see things in such a way that the insurer, rather than the patient, is benefited. You will not receive treatment from this doctor, and if your case is straightforward, you may not be asked to go to an IME. You have a right to see the report generated by the insurer's doctor, a right that you may invoke by citing Massachusetts General Laws chapter 152 section 20 or 30A.
Retain an Experienced Boston Attorney for Your Workers' Compensation Claim
If you suffer tendon injuries on the job, you may be eligible for workers' compensation benefits. Although the system was designed to make it easier for an injured worker to recover compensation than the civil judicial system is, it may be challenging to deal with insurers. A Boston workers' compensation lawyer may make a difference. At Pulgini & Norton, we also provide tenacious representation to claimants in Somerville, New Bedford, and Weymouth, among other Massachusetts communities. Contact Pulgini & Norton at 781-843-2200 or through our online form to set up a consultation with a workplace accident attorney.